If you're stressed out, you might just find life a tad easier if you're in the right place.
Some places just ooze stress — whether it's on the streets or on the job. Personal finance site WalletHub reports that work-related stress alone causes more than $300 billion in annual health spending — and then there are all the other kinds of stress: money, family and relationships.
And while stress is a double-edged sword — just the right amount can improve a person's well-being — push it beyond that point and it takes a heavy toll. In fact, it affects more than 100 million Americans. Going past that point of no return subjects people to "chronic" stress, which can bring its own stress: health problems and loss of productivity among them.
So WalletHub decided to investigate and find out which cities in the United States are the most and the least stressed.
Taking into account numerous factors, from debt load to divorce and suicide rates, average number of hours spent on the job and even the average hours of sleep per night, WalletHub rated 150 cities across 27 key metrics and ranked them in order of stress level. The metrics fit into one or another of five basic categories: work-related stress, money-related stress, family-related stress, health- and safety-related stress, and coping with stress.
(Related on ThinkAdvisor: 15 Best US Cities for Retirement: 2016)
Figuring that readers' stress levels are high enough, we're focusing on bringing you the 10 cities in the U.S. where stress is the lowest. If you're craving more, then you're just an adrenaline junkie.
Here are WalletHub's 10 picks for the least stressed cities in America: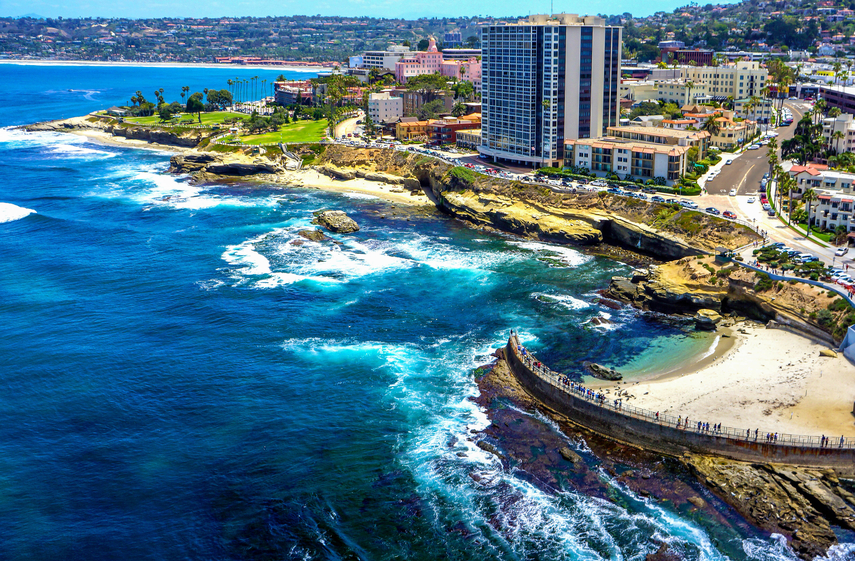 With a view like this from La Jolla Beach, who could be stressed out? (Photo: iStock)
10. San Diego
If you'd like to head to San Diego to soothe your tortured psyche, bring money — otherwise you'll be stressing over that. Seriously, that was the category in which this lovely city did worst — scoring 53 out of 150 (and in this case a low score is not a good thing). But otherwise it did very well.
San Diegans apparently are adept at coping with stress — the city scored 141 in that category; of course they do have the zoo, and koalas, which are definitely stress-relieving. Families must do well here, too, with a score of 139, and health- and safety-related stress came in at 135. Work-related stress didn't do terribly well, but wasn't terribly bad either, at 96.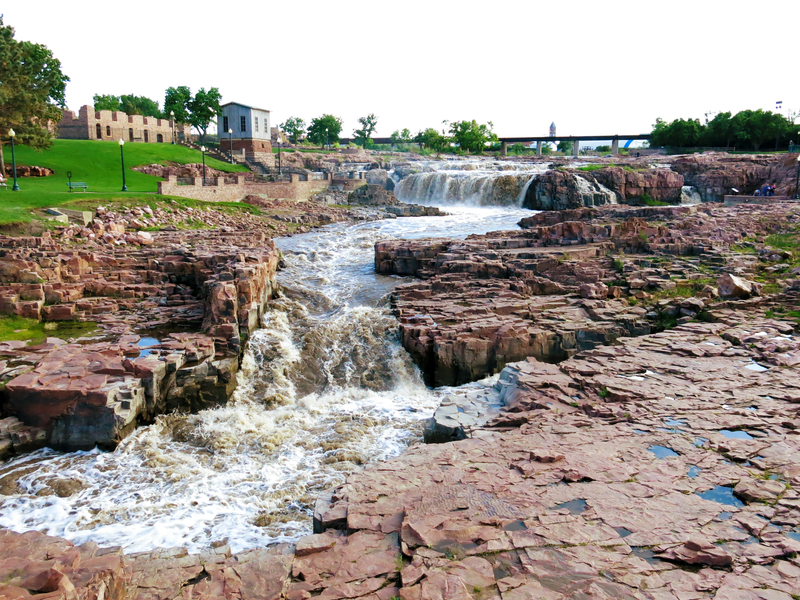 Sioux Falls, the largest city in South Dakota, is home to Falls Park with relaxing views of natural waterfalls. (Photo: iStock)
9. Sioux Falls, South Dakota
Sioux Falls residents don't excel at coping with stress, just achieving a measly 45 in the category. But work-related stress is a low 136; family-related stress is even lower, at 143; health- and safety-related stress lower still, at 145; and best of all was money-related stress, at a chill 148.
The city also boasted the lowest percentage of adults in fair or poor health, placing 132nd overall, so that low stress level is certainly improving people's physical well-being.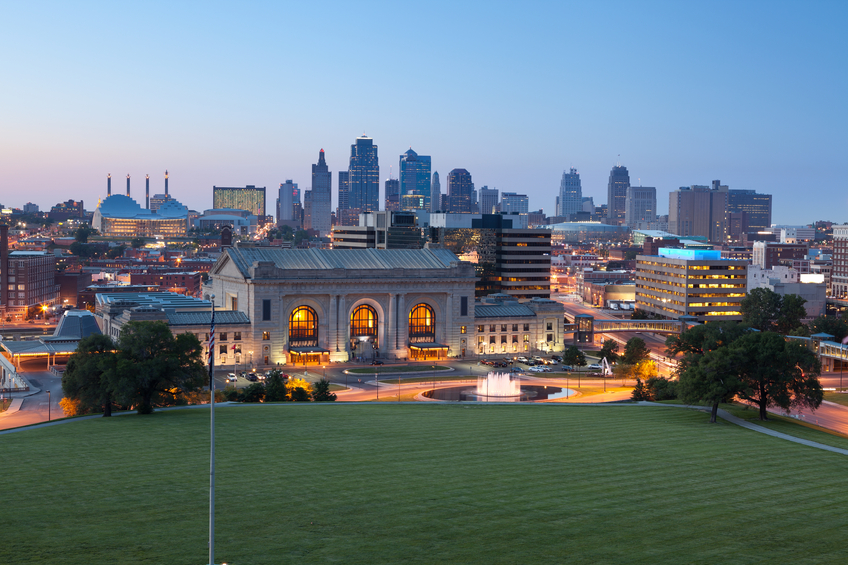 Overland Park is a popular suburb outside of Kansas City, Missouri, where you can find this skyline view. (Photo: iStock)
8. Overland Park, Kansas
Overland Park has the lowest poverty rate of any city in the study — 6%. That's nearly seven times lower than in Detroit, the city with the highest, at 39.8%. So, as might be expected, its money-related stress ranking is a relaxed 149.
But Overland Park has other things that recommend it, too. Although coping with stress isn't a standout at 85, work-related stress is down at 108; family-related stress drops to 129 and health- and safety-related stress come in at 138.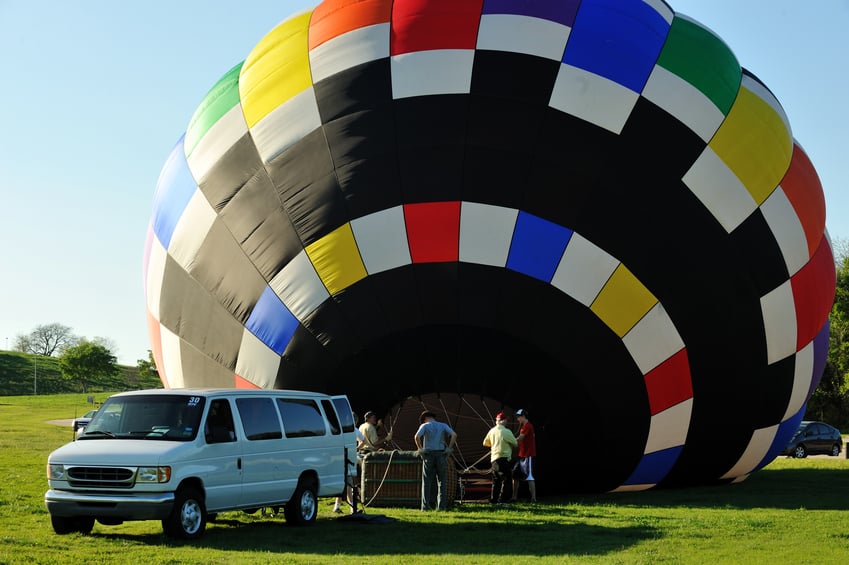 For almost 40 years, Plano has hosted an annual balloon festival. Sounds like a very unstressful way to spend a weekend. (Photo: iStock)
7. Plano, Texas
Plano paints an interesting picture. It comes in third for the most average weekly hours worked, which could account for its less-than-outstanding ranking of 75 for work-related stress. Plano residents also could stand to do better at coping with stress, only getting a grade of 61 in that category.
But outside of those, the city fares very well. Family-related stress is a low 144; health- and safety-related stress is an even lower 146; and at 147, the city has the fourth lowest poverty rate among all the cities in the study. Even better, it has the second most affordable housing — which probably explains the fact that it also has the lowest level of money-related stress of all 150 cities ranked.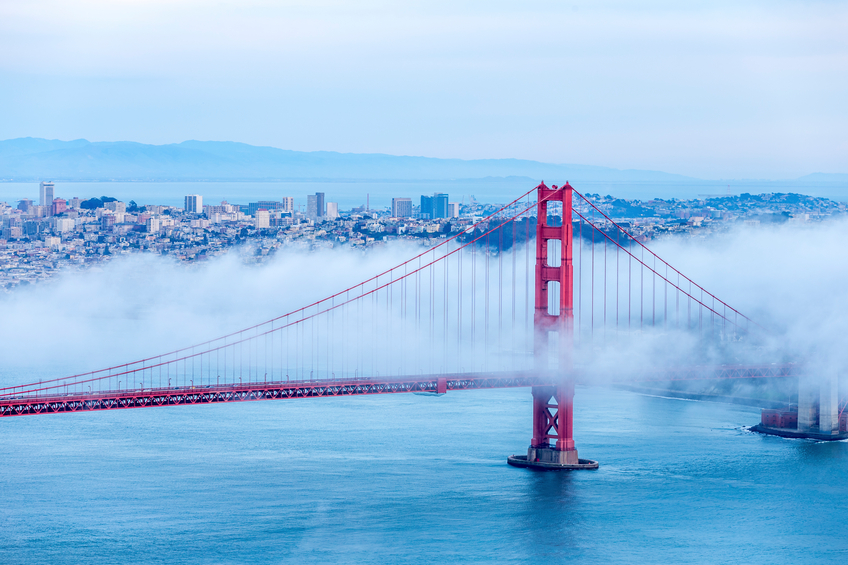 We thought with the stress of Silicon Valley, San Francisco might not make the list, but there must be something in the California air that makes stress melt away. (Photo: iStock)