Michael Byers seems remarkably calm for a man who's already been helping to implement an active program under the Patient Protection and Affordable Care Act for more than a year.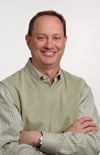 Byers is president of HighRoads, a health benefits technology company. One of the company's products is a Web-based service that helps health plans and health insurers feed plan data into "summaries of benefits and coverage" — the standardized, simplified plan summaries that are supposed to help consumers, employers and advisors compare coverage on an apples-to-apples basis.
Under PPACA, federal regulators began requiring insurers and plans to provide the notices starting Sept. 23, 2012.
Some health insurers and industry groups complained about the practicality of some of the requirements — such as whether it's really possible to squeeze as much information as regulators want provided onto four double-sided sheets of 8.5-inch by 11-inch paper — but they generally supported the SBC concept.
When the Kaiser Family Foundation surveyed Democrats and Republicans in 2011, it found that even 76 percent of the Republicans they polled liked the SBC program concept.
Byers said in an interview that implementation of the PPACA insurance programs, such as the public exchange program, has been a much bigger project than implementation of the Medicare Part D prescription drug program was a few years back, and not as smooth.
But the SBC provisions are a relatively small component of the PPACA insurance provisions, and "not the most complex part of the law," Byers said. "So far, so good," he said.