Enrolling employees for the 2014 company health plan will put plan managers to a test like they've never seen before. Those that haven't already immersed themselves in the details are going to be working some very late nights in the next couple of weeks.
John Haslinger, vice president for strategic advisory services at ADP, helped BenefitsPro.com compile a list of the essentials that must be executed in order to comply with the law and avoid sanctions.
Haslinger strongly advises that companies take these requirements seriously. He said the government's decision to delay the corporate plan sanctions piece of the PPACA until 2015 doesn't let anyone off the hook as far as meeting all the other requirements by Jan. 1. And many items must be completed by Oct. 1.
Here, then, are nine items you need to check off your 2014 checklist to stay out of the PPACA's woodshed.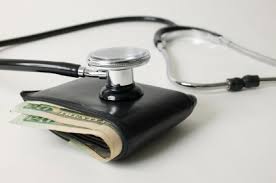 1. Notice of coverage or exchange notification: It's up to employers to notify every employee, covered by a company health plan or not, of the health care options available to them through the insurance exchanges created by the Patient Protection and Affordable Care Act. This notification must be in an employee's hands no later than Oct. 1. Employers hired after Oct. 1 have to be notified within 14 days.
Suggestion: If you haven't started this process, hire a third-party administrator with knowledge of the process to do it for you.
2. The Transitional Reinsurance Fee: This is the $63-per-covered-employee fee that plan sponsors and insurers must pay. The money goes to fund insurance for high-risk individuals. Employers and insurers have to report their enrollment numbers to the feds by Nov. 15. You'll get an invoice back in a month, if all goes as planned, and the bill will come due a month later.
Suggestion: Set aside a good chunk of dough now to cover the cost.
Related story: 8 reasons for employers to keep their PPACA guard up
3. Essential health benefits: This section of the PPACA requires non-grandfathered health plans to cover 10 essential health benefits as follows:
(1) ambulatory patient services; (2) emergency services; (3) hospitalization; (4) maternity and newborn care; (5) mental health and substance use disorder services including behavioral health treatment; (6) prescription drugs; (7) rehabilitative and habilitative services and devices; (8) laboratory services;(9) preventive and wellness services and chronic disease management; and (10) pediatric services, including oral and vision care.
For newly hired full-time employees who come on board after Jan. 1, coverage must be made available no longer than 90 days after hire.