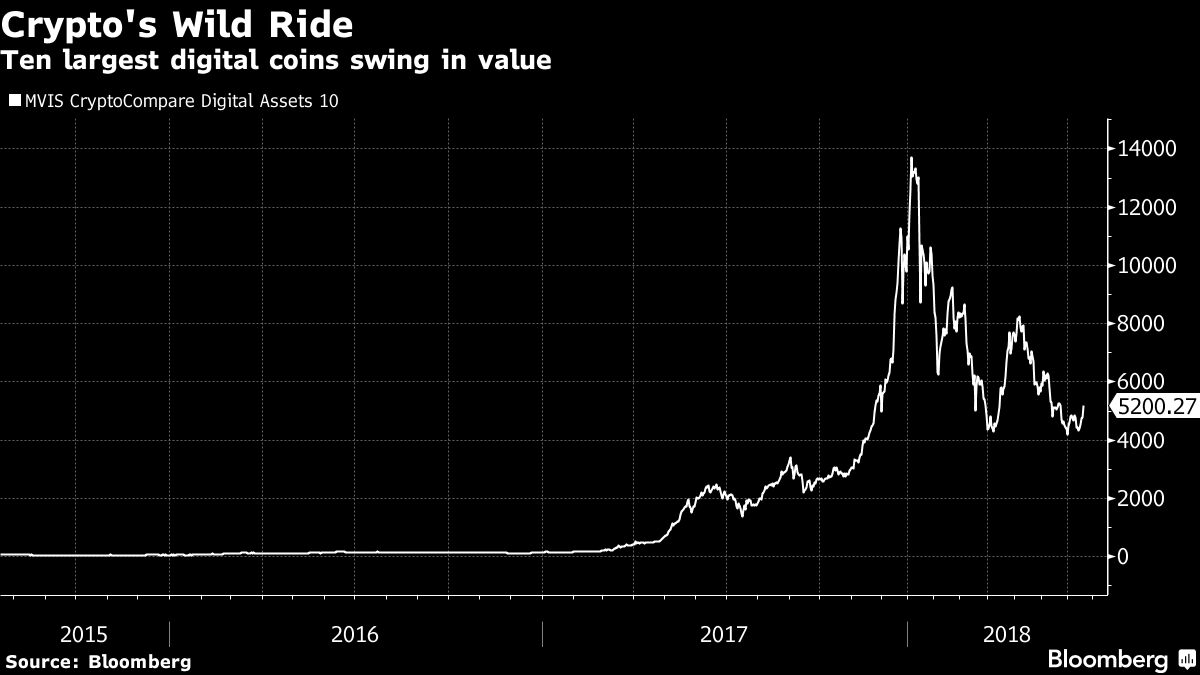 Federal Reserve Chairman Jerome Powell made it clear that the explosive growth in digital money isn't very high on his list of concerns.
The estimated $295 billion cryptocurrency market isn't big enough to pose a threat, and the U.S. central bank isn't looking to regulate it, Powell said during testimony Wednesday before the the House Financial Services Committee.
The Fed doesn't have jurisdiction over cryptocurrencies, and isn't seeking to provide oversight, he said.