When it comes to outfitting their 401(k) plan menus, sponsors suffer no shortage of options.
According to Judy Diamond Associates' recently developed Compass plan analytics tool, a premium add-on module that subscribers to JDA's Retirement Plan Prospector can access, plan advisors and sponsors can select from a universe of more than 650 fund families with more than 7,000 fund options. JDA is a business unit of ALM Media, BenefitsPro's parent company.
Eric Ryles, JDA's managing director, says the Compass tool was designed with asset managers in mind, and allows them to track the penetration of their products, and their competitions', with 401(k) plan sponsors.
The tool gleans data from 50,000 of the largest 401(k) plans representing 60 million plan participants, or 70 percent of all defined contribution participants, and 70 percent of all defined contribution assets, or nearly $2 trillion of retirement assets.
With the tool, asset managers can track exactly how many sponsors use their funds, total assets captured by each fund, the three-year growth or decline in use of the funds, and the percentage of a plan's assets captured by a specific fund.
(Related: 25 Best Countries for Retirement Security: 2016)
The JDA team designed an algorithm to streamline "dirty" fund data from Form 5500 filings with data from the Securities and Exchange Commission and Google. The upshot is a cleaner assessment of specific fund market share, according to an explanation by Ryles.
Four familiar fund families dominate the roughly $1.9 trillion in assets tracked by the Compass tool.
Vanguard funds top the list, with nearly $490 billion in total DC plan assets. Fidelity Investments is second, with more than $316 billion in assets, T.Rowe Price third with almost $143 billion in total assets, and American Funds fourth with about $104 billion.
Together, those four fund families account for more than $1 trillion in total plan assets, or more than half of the funds tracked by the tool.
Of the top 100 most popular funds, 28 are TDFs, which hold $272 billion in plan assets, or 35 percent of $774 billion in the top 100 funds.
While TDF penetration has held steady since 2012, the funds are capturing a greater percentage of wallet, or total assets in plans, which nearly doubled from 2012 to 2014, moving from 19 percent of plan assets captured to 35 percent.
Here is a list of the Top 10 funds, by assets, as determined by the new Compass tool and provided by JDA.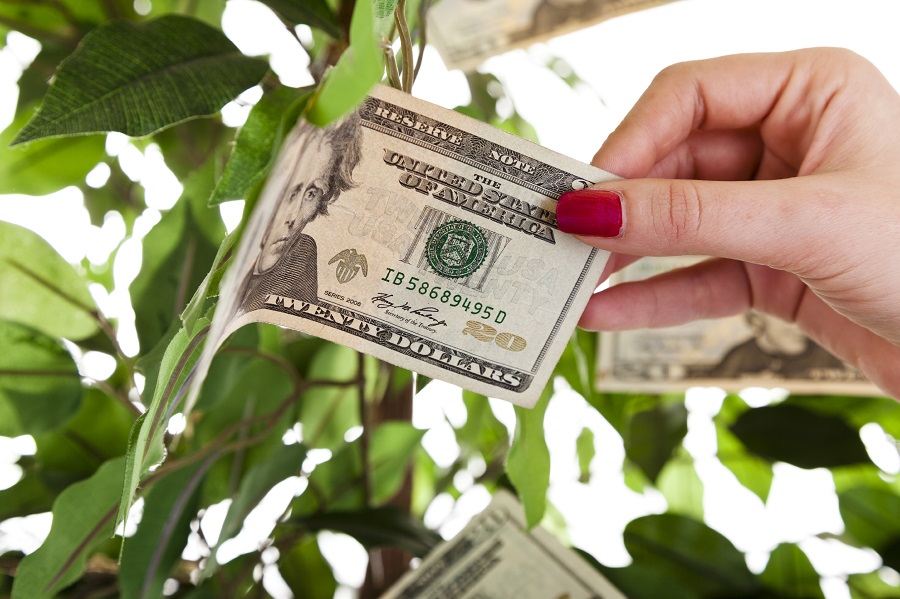 10. Vanguard Target Retirement 2025 Fund
With nearly $22 billion in assets under management in the plans tracked by Compass, the fund is designed for pre-retirees with about 10 years to retirement. Like its 2025 version, all assets are spread across four passively managed Vanguard funds. Its equity allocation is 65 percent.
9. Dodge & Cox International Stock Fund
At $22 billion in assets, the fund is one of six offered by Dodge & Cox. According to the firm's website, the fund invests in non-U.S. companies, including those in emerging markets. Its 10-year return has been about 2.9 percent. The fund is currently closed to new investors.
8. Fidelity Spartan 500 Index Fund (Fidelity 500 Index Fund-Investor Class)
At $23.2 billion, the Spartan 500 Index Fund, which Fidelity recently renamed the Fidelity 500 Index Fund-Investor Class, is proof the long-time leader in active management is also looking to compete in the passive space.
Offered at an expense ratio of nine basis points, about 80 percent of the fund in invested in stocks. Among its top holdings are Apple, Exxon Mobile, Facebook, and Berkshire Hathaway. The fund's top ten holdings account for about 18 percent of total assets.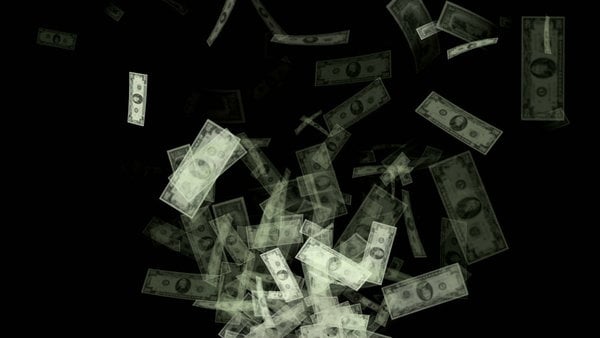 7. Vanguard Target Retirement 2035 Fund
The largest target-date fund of the funds tracked by Compass has $23.3 billion, and is designed for participants between the ages of 44 and 48, with roughly 20 more years to invest until retirement.
More than 80 percent of the fund is allocated to stocks—the rest is in bonds. All assets are spread across four proprietary Vanguard passive funds. Introduced in 2003, its 10-year average return is 5.7 percent.
6. Dodge & Cox Stock Fund
As a fund family, Dodge & Cox also ranks sixth in total assets with $57.2 billion under management. Its Stock Fund supplies most of the fund family's ballast, as it alone holds almost $25 billion, accounting for about 43 percent of total fund family assets.
5. Vanguard Total Bond Market Index Fund
At more than $26 billion in assets, the passively managed fund is the only pure fixed-income vehicle that made Compass' top 10 fund list.
4. Fidelity Contra Fund
About $30.1 billion in assets tracked by Compass are held in Fidelity's actively managed Contra Fund, which has experienced pressure from outflows, along with most of the actively managed fund universe. For the three years ending on August 21st, investors added almost $1.3 trillion to passively managed mutual funds, while moving more than $2.5 billion from active funds, according to Morningstar.

3. American Funds EuroPacific Growth Fund
Proving the appetite for global diversification among larger plans, the EuroPacific fund holds $32.2 billion in assets, or almost one-third of total assets throughout the American Fund family.
2. PIMCO Total Return Fund
The flagship PIMCO fund remains prominent in DC plans, with $46.7 billion in assets under management, despite the fact that utilization of all PIMCOs funds dropped about 10 percent between 2012 and 2014.
1. Vanguard Institutional Index Fund
The top fund manages $84.5 billion in assets across the 50,000-plan universe tracked by Compass. That amounts to about 17 percent of the assets managed throughout the Vanguard family.
Related:
18 Reasons Americans Are Afraid to Retire
25 Best Countries for Retirement Security: 2016
The Next 10 Years Will Be Ugly for Your 401(k)
4 Ways to Limit Taxes on Retirement Withdrawals