Women's History Month began as a national celebration in 1981 when Congress asked the president to proclaim the week beginning March 7, 1982, as "Women's History Week."
Throughout the next five years, Congress continued to pass joint resolutions designating a week in March as "Women's History Week."
In 1987, after being petitioned by the National Women's History Project, Congress passed legislation designating the month of March 1987 as "Women's History Month." Between 1988 and 1994, Congress passed additional resolutions requesting and authorizing the president to proclaim March of each year as Women's History Month. Since 1995, Presidents Clinton, Bush and Obama have issued a series of annual proclamations designating the month of March as "Women's History Month."
On a global scale, March 8 has been designated as International Women's Day, an opportunity for all countries to "celebrate the social, economic, cultural and political achievement of women" as well as making a commitment to gender parity.
Insurance history was made in West Virginia in May 1961.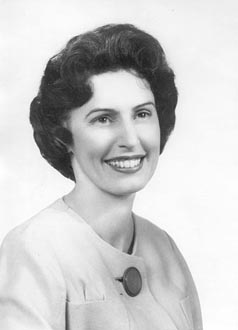 The first woman to be the commissioner of any state's department of insurance was Virginia Mae Brown, who was named to the post by West Virginia Gov. William Wallace Barron. In March 1964, Brown became the first woman appointed to the Interstate Commerce Commission, thanks to President Lyndon Johnson. In 1969, she became chairwoman of the commission.
According to the National Women's History Project, the National Women's History Month theme for 2016 honors women who have shaped America's history and its future through their public service and government leadership.
In keeping with the theme, we're honoring the day and the month by spotlighting the 16 women who head the departments of insurance in their states and the Commonwealth of Puerto Rico.
Their backgrounds and experiences are varied, but they all bring a strong commitment to regulating the insurance industry in their jurisdictions to protect their consumers.
Here they are:
Alaska: Lori K. Wing-Heier
Lori K. Wing-Heier was appointed director of the Alaska Division of Insurance in February 2014. She has 30 years of experience in the insurance industry as a broker and an agent.
Before taking on the director's role, she served as the director of risk management for an Alaska Native Claims Settlement Act corporation, where she designed and implemented a comprehensive enterprise-wide risk management program. She's also been a senior vice president at a national brokerage working with Alaskan and was president of the Alaska Independent Insurance Agents and Brokers Inc.
A resident of Anchorage, Alaska, Wing-Heier attended North Central Michigan College and holds the Certified Insurance Counselor and Certified Risk Manager designations.
Colorado: Marguerite Salazar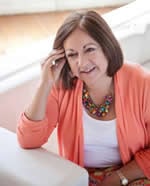 From Alaska, we move down to Colorado and Marguerite Salazar, who was appointed by Gov. John Hickenlooper as Colorado Insurance Commissioner in August of 2013.
As the chief executive of the Division of Insurance, Salazar describes her role as key in assisting consumers and other stakeholders with insurance needs, including homeowners affected by Colorado wildfires and subsequent flooding.
She said she believes that it's important to work with the insurance industry to bring "an inclusive, open, firm and fair-minded regulatory approach to all lines of insurance under her supervision such as life, homeowner, property and casualty, auto, workers' compensation and title insurance."
Previously, President Obama appointed Salazar regional director for the U.S. Department of Health and Human Services, Region VIII. As regional director, she played a vital role in the department's effort to implement the Affordable Care Act. Prior to this appointment, she served for more than 20 years as president and CEO of Valley-Wide Health Systems, a large, rural community health center covering 22 counties in Southern Colorado and serving more than 40,000 patients through 26 primary health care clinics.
Salazar holds a master's degree in counseling psychology and is a fellow at the National Hispana Leadership Institute.
Connecticut: Katharine L. Wade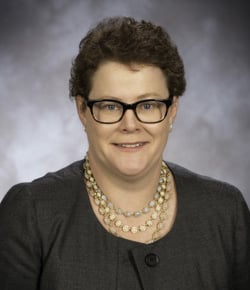 Katharine L. Wade was appointed Connecticut's insurance commissioner by Gov. Dannel P. Malloy on March 20, 2015.
She has more than 20 years' experience in the fields of regulatory compliance and consumer outreach.
Wade has initiated and is overseeing a number of initiatives aimed at enhancing consumer education, regulatory efficiency and customer service. She has created a free consumer letter, "Insurance Matters," which features topical issues explained in an easy-to-understand format and is available on the department website.
In addition to managing state regulatory issues, under Wade's leadership, the department is the lead regulator on eight supervisory colleges — a regulatory collaboration among state and international insurance regulators to assess the financial health and risks of Connecticut-based companies. The department also is a participating regulator in seven supervisory colleges for companies that have divisions in Connecticut.
While at Cigna from 1992 to 2013, Wade led a 130-member national team responsible for federal and state governmental affairs, public policy and compliance for Cigna's health, group life and disability businesses in her capacity as vice president. During the implementation of the Affordable Care Act, Wade oversaw Cigna's compliance with all ACA's laws and regulations. She also oversaw the global health insurer's comprehensive international regulatory review during supervisory colleges and developed the company's public policy structure to deal with its global business units.
Wade earned a bachelor's in history from Simmons College in Boston.
Delaware: Karen Weldin Stewart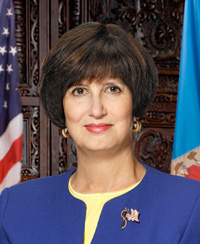 Unlike many insurance commissioners who are appointed to their positions, Karen Weldin Stewart was elected in 2008 — and re-elected in 2012 — as Delaware's 25th insurance commissioner.
In 2014, the most recent data available, the Delaware Department of Insurance ranked 10th in the United States in total written insurance premium, and regulated companies with more than $620 billion in assets.
In 1991, Stewart founded the International Association of Insurance Receivers and was elected three times as president. She received her Certification for Insurance Receiver, Multiple Lines (CIR-ML) in 1995.
Stewart currently serves on four state committees: the Delaware Health Care Commission, the State Employee Benefits Committee, the Deferred Compensation Council and the Council on Health Promotion and Disease Prevention.
In addition, Stewart serves on 37 task forces, working groups, and committees of the National Association of Insurance Commissioners, including the prestigious Accreditation Committee. She serves on numerous NAIC supervisory colleges, which facilitate oversight of internationally active insurance companies.
A graduate of Brandywine College, Stewart's Delaware roots go back to the 1600s when her Quaker ancestors immigrated to America.
Illinois: Anne Melissa Dowling

Gov. Bruce Rauner appointed Anne Melissa Dowling acting director of the Illinois Department of Insurance on July 1, 2015.
She served for four years in leadership positions for state insurance departments in Connecticut, and now Illinois, after 25 years in the private sector.
Prior to her regulatory work, Dowling was a senior vice president at MassMutual where she built the institutional insurance business to more than $12 billion in annual revenue and created an award-winning Women's Markets Initiative, which contributed to an increased number of female sales agents, sales materials and approaches geared toward women.
She also served as chief investment officer at Connecticut Mutual and held positions in investments and treasury functions at Aetna Life & Casualty and Travelers Insurance.
A graduate of Amherst College with a bachelor's in fine arts and French literature, Dowling also earned an MBA in finance from Columbia University. She holds the CFA Institute's Chartered Financial Analyst (CFA) designation.
Montana: Monica J. Lindeen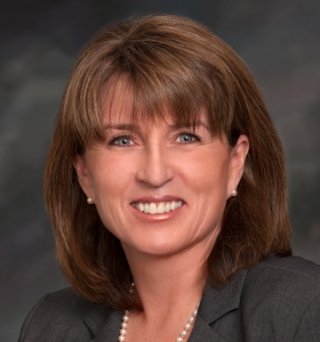 Monica J. Lindeen was elected Commissioner of Securities and Insurance, Montana State Auditor in 2008 and re-elected in November 2012.
During Lindeen's tenure, her office has returned more than $374 million to investors and insurance consumers and fielded tens of thousands of phone calls from Montanans struggling with their insurance companies.
Lindeen was elected president of the National Association of Insurance Commissioners, and served in that capacity throughout 2015. In 2013, she received the Excellence in Consumer Advocacy Award, presented by consumer representatives on the National Association of Insurance Commissioners. She received the honor in recognition for her work as a strong voice for consumer protection and her dedication in maintaining states' rights in insurance regulation.
Lindeen's career in public service began when she represented a rural district in the Montana House of Representatives. She quickly became a leader in the House, and served four terms (1999–2006).
Prior to public service, Lindeen formed an Internet business — Montana Communications Network, one of the first Montana-based Internet service providers. From 1994 to 1996, she was a part-time faculty member in the Montana State University-Billings English Department and taught simultaneously as a graduate assistant in the school's Department of Educational Foundations.
Lindeen earned a bachelor's degree in education, specializing in English and history. She completed graduate coursework in educational foundations at MSU-Billings.
Nevada: Amy L. Parks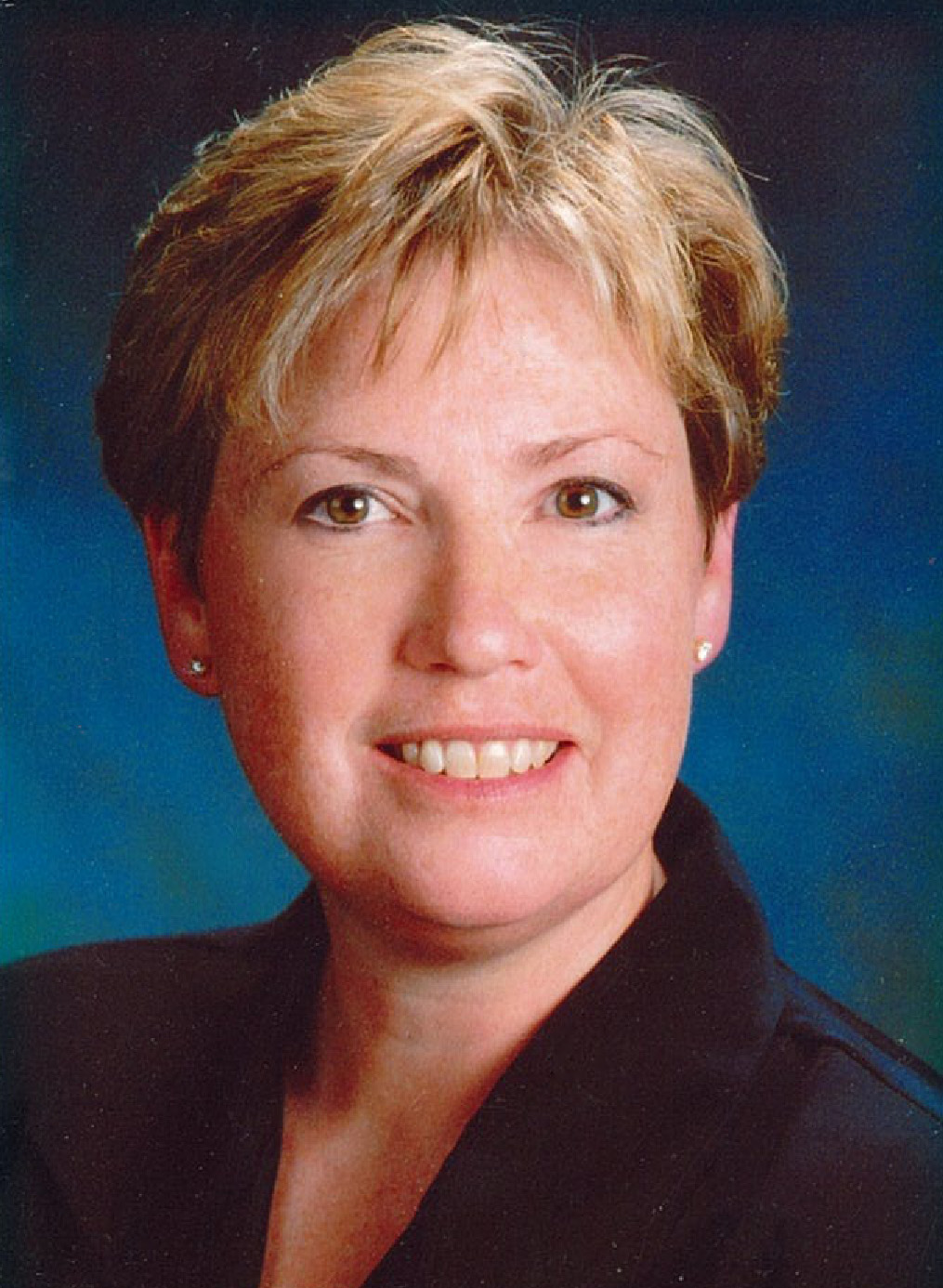 Amy L. Parks was appointed acting Nevada commissioner of insurance upon the July 2, 2015, resignation of Nevada Insurance Commissioner Scott J. Kipper.
This is Parks's second stint as acting commissioner, a role she assumed from Aug. 15, 2011, to Oct. 24, 2011, upon the resignation of Insurance Commissioner Brett J. Barratt.
She also has served as chief insurance counsel and hearing officer for the Nevada Division of Insurancesince the spring of 2009, and insurance counsel and hearing officer for the division since August 2004. As chief insurance counsel, Parks functioned as the chief legal adviser to the commissioner and the division, and as direct supervisor of the division's legal and enforcement section.
Parks received a bachelor's degree in laboratory medicine from the University of Nevada, Reno in 1980. In December 1995, Parks received law degree from the Northwestern School of Law at Lewis & Clark College in Portland, Ore.
Before joining the Nevada state government as an attorney in 2004, Parks practiced as a private attorney primarily in the areas of mass tort, toxic exposure and medical malpractice litigation.
New York: Maria T. Vullo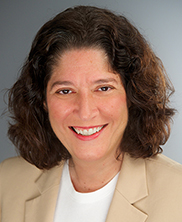 Nominated by Gov. Andrew Cuomo on Jan. 21 to be the superintendent of the New York State Department of Financial Services, Maria T. Vullo — currently the acting superintendent — is an experienced senior litigator and manager, with more than 25 years of practice in business litigation and investigations.
New York's Senate is expected to confirm Vullo's nomination.
She is of counsel at Paul, Weiss, Rifkind, Wharton & Garrison LLP, where she was a partner for 20 years. She previously oversaw the Economic Justice Division in the Office of the New York State Attorney General, with a staff of approximately 200.
The Department of Financial Services is charged with protecting consumers and markets in New York State from fraud and financial crises, as well as reforming the regulation of financial services to keep pace with dynamic changes within the industry. The department was created in 2011 by the merger of the state's banking and insurance departments.
In 2010, Vullo served as executive deputy attorney general for economic justice under Cuomo, who was the state's attorney general that year. There she oversaw the Bureaus of Investor Protection, Antitrust, Real Estate Finance, Consumer Frauds and Internet. In that role she handled numerous consumer protection, investor protection and antitrust matters.
Vullo earned her law degree from the New York University School of Law, an master's degree in public administration from the New York University Wagner Graduate School of Public Service as part of its Executive Leadership Program, and a bachelor's degree rom the College of Mount Saint Vincent.
She is a member of the boards of directors of the National Organization of Italian-American Women, the Women's Equality Coalition and the ERA Coalition Inc. She is a member of the New York Women's Bar Association and the Women Trial Lawyers Caucus.