A measure of demand for copper, the metal used in everything from power lines to electronics, is at the weakest in more than two years, signaling the meltdown that's sweeping through commodity markets could get even worse.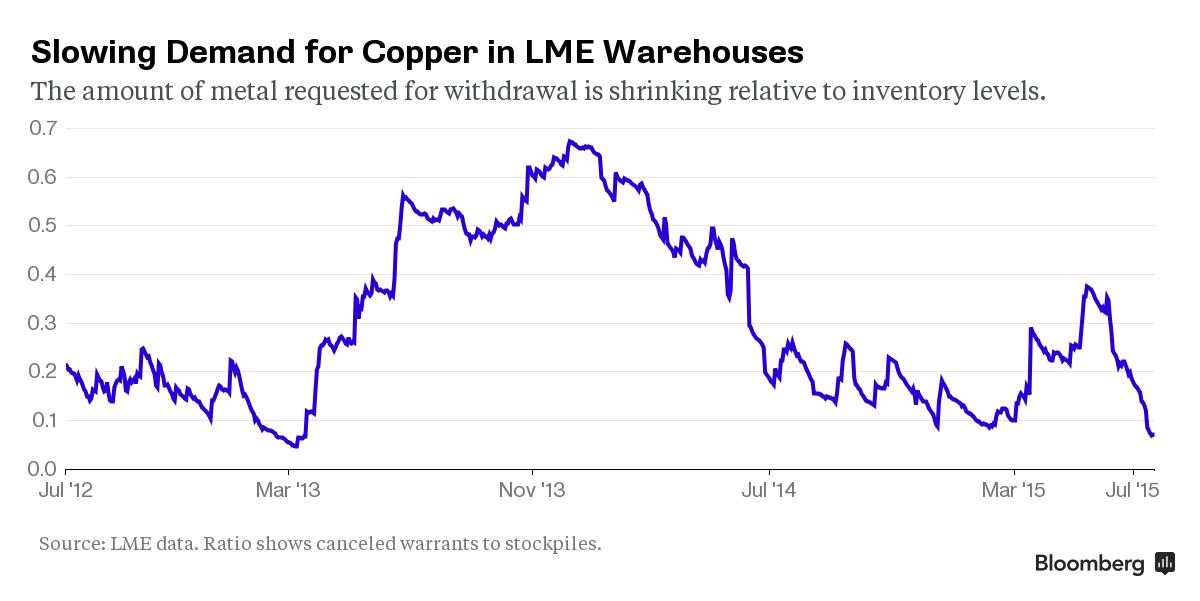 The number of requests to withdraw copper from London Metal Exchange warehouses relative to the level of global inventories tracked by the bourse dropped this week to the lowest since March 2013. That shows consumption has almost dried up for the stockpiles that have doubled over the past year.
Slower economic growth in China, the world's biggest metals user, helps to explain the drop in demand. For commodity investors, it's a bad omen because copper has historically been used as an indicator for what's to come in raw materials and as a gauge of global expansion.
"Copper is ubiquitous in its uses across industry," Nic Brown, the head of commodity research at Natixis SA in London, said in a telephone interview. "Concerns about copper prices and Chinese demand for copper, that's a good reason to be worried more generally about demand for industrial metals and a wide variety of other commodities as well."