Next year stands to be a pivotal year for employee benefits — particularly as the Patient Protection and Affordable Care Act continues to shake out, likely propelling the sale of voluntary benefits products even further, experts say.
Read: Nontraditional voluntary benefits
Indeed, according to MetLife's 2013 Study of Employee Benefits Trends, 58 percent of employers say providing voluntary benefits is a significant benefits strategy — up significantly in 2012 from 32 percent in 2010. Nearly half of employers who currently offer voluntary benefits say they are likely to increase the number of products they will offer in the next two years.
Moreover, 51 percent of employees report they are willing to bear more of their benefits costs in order to have a choice of products that meet their needs, according to Metlife's study.
"We continue to see increased interest from employers of all sizes in adding voluntary benefits to their overall benefit programs," says MetLife's Michael Fradkin, senior vice president, voluntary and worksite benefits in Bridgewater, N.J. "That's supported by feedback from employees about wanting additional choice and the opportunity to tailor their own personal benefit program to their needs."
Fradkin and other experts detail which voluntary benefits products are likely to be hot commodities — and which products are emerging — in 2014: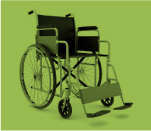 Critical illness, accident and hospital indemnity plans
"Gap products are going to explode because PPACA and employer insurance trends make gap an easy sell," says Mathew Gahm, founder and managing director of Worksite 101 in Colorado Springs, Colo.
"The cost of health care for companies used to be manageable, but costs have continued to climb and will now explode because of PPACA's provision of guaranteed issue coverage for everyone, no matter their health status," Gahm says. "It is a good thing to give people with pre-existing conditions access to insurance, as sometimes their disease or condition is no fault of their own, but a heredity factor. I think that because of the guarantee issue component, nearly everyone's premiums are going to rise."
Critical illness plans are particularly rising in popularity because more people are getting such illnesses as heart disease and cancer, partly due to unhealthy behaviors and partly to the aging of the baby boomer generation, the largest generation in U.S. history, he says.
"But we are also living longer due to better treatment, though this is also increasing health care costs," Gahm says. "Critical illness plans to cover these costs are going to be a good bet."
A big part of growing interest in supplemental health products is to help pay for increased co-pays and deductibles, Fradkin says, but many of these products also provide cash for additional expenses, such as lost income and other out-of-pocket expenses.
Marty Traynor, vice president of voluntary benefits at Mutual of Omaha in Omaha, Neb., though, believes the latest PPACA developments — including the delay of the employer mandate, and all of the problems with the federal exchange website — makes it difficult to speculate on changes to voluntary benefit products.
"The deferral of the employer mandate…took some of the urgency out of the planning around new products by forcing employers to focus on things like determining medical plan eligibility for employees," Traynor says. "Still, as a by-product of PPACA, insured members might see their out-of-pocket expenses increase, so there likely will be a continued trend for critical illness and accident plans to address those gaps."
Trustmark Insurance in Lake Forest, Ill. is forecasting a double-digit increase in sales of all voluntary gap plans, particularly critical illness and accident insurance, for the first quarter of 2014, says Dan Johnson, vice president of sales and marketing for voluntary benefits.
"Health care reform is driving most of the increases in the voluntary benefits space," Johnson says. "Brokers need to retain their profitability, so they look at voluntary as a growth engine and are jumping into the marketplace with both feet. Accident and critical illness coverage is increasing quite a bit, driven in part by the entrance of new brokers in the marketplace."
Related story: Exchanges juice voluntary market
Part of that increase could likely come from such plans being introduced on some the private exchanges offered by the major brokerage firms, Johnson says. A.J. Gallagher and Mercer have placed voluntary offerings on their private exchanges for employers to choose to put on their employee plan menu, and Aon Hewitt, Towers Watson and Marsh might follow suit.
One of the challenges of the critical illness and accident insurance market is that it's a very complicated market administratively, he says. Some carriers that are jumping in don't realize some of the complications, such as the management of the payroll deduction change process with employee's paychecks. Most payrolls are not paid monthly, but most voluntary benefit systems are set-up to administer monthly.
"The experienced worksite carriers of the world understand, but the new carrier entrants, especially major group medical carriers, don't understand some of the administrative requirements or the price of entry as I call it," Johnson says.
John Conkling, a vice president at Fringe Benefits Group Inc. in Austin, Texas, says hospital indemnity and admission benefits are increasingly being packaged in benefit offerings to help offset employees' out-of-pocket expenses, particularly as more employees have to migrate to plans with $5,000 deductibles to lower their premiums.
"Some employees use these plans as income replacements when they are in the hospital and can't work, rather than pay medical bills," Conkling says. "They would rather have the money to pay their rent or mortgage, buy groceries and pay their utility bills."
However, Traynor believes that carriers will continue to focus more on offering critical illness and accident plans than hospital indemnity plans.
"It's less clear on whether hospital indemnity plans will be allowed under PPACA, if they mirror medical expenses they will be forced to add the essential benefits' that major medical plans need to cover, so carriers are focusing more on the other two types of gap plans," he says.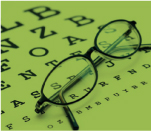 Life, disability, dental and vision
Tom Wagoner, president of Accelerated Benefits in Columbus, Ohio, says that more employers in the future are likely to structure their offerings as "benefit banks," letting employees choose between medical, dental, vision and life products.
"Employers don't have surplus funds to take care all insurance benefits, so secondary benefits are primarily employee-paid and voluntary," Wagoner says. "Many employers are just giving everyone $2,000 to use how they see fit. Whatever is leftover, employees can use for flexible spending accounts, HSA accounts or retirement plans. I see a big move to defined contribution and benefit banks, which are expanded cafeteria plans."
Fradkin agrees that the non-medical voluntary products — life, disability, dental, vision — continue to be consistent components of most voluntary benefit programs, particularly as more employers, especially smaller employers, contribute less — in some cases, employees pay 100 percent for these products.
Related story: Life insurance's global boom
"But employers have become more aware that for such a program to be successful, they need to focus on a communication and enrollment strategy that educates employees," he says. "Employers are realizing that they also need to engage and help make sure they are giving their employees the right guidance to help them make appropriate choices in selecting products."
Carriers are building on the fundamentals of life and disability products as there is a little bit of product lull, waiting for clarification as to what products will best complement PPACA medical plans, Traynor says.
"Insurers are focusing on making these voluntary products more customer attractive, by putting value-add services like absence management services into disability products," he says. "Absence management services cover all kinds of leave from work, relieving HR departments of work. The employee just calls the service provider, who then handles the leave whether or not a disability is involved. This provides a better customer experience."
Johnson agrees that life insurance sales will continue to be strong.
"Because of the challenges in the long-term care marketplace and all the changes in the group marketplace, we're seeing more attraction to hybrid universal life longterm products," he says. "We're seeing more movement toward that because there are very few options left for employers, as very few insurance companies want to be in the longterm care business. So many carriers are getting out."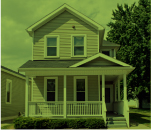 Group auto and home
Group auto and homeowners policies have become the next up-and-coming voluntary product offerings, Fradkin says.
"Employers, by providing these products through the workplace, can provide these products at a greater discount than generally available in the retail markets," he says. "They also offer the convenience of payroll deduction."
However, participation rates for these products can vary, Fradkin says.
"If an employer creates the right level of awareness, rates can be 20 percent to 30 percent," he says. "But where employees aren't aware that the program is available, because it may not be communicated, then there are much lower participation rates."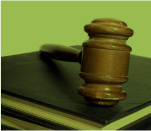 Legal
Group legal plans are part of a new boom in voluntary benefits across the board, and brokers are playing a bigger role than ever, says Marcia Bowers, sales and marketing director at Hyatt Legal Plans, a Cleveland unit of MetLife.
More than 70 percent of Hyatt's current book of business was sold by brokers, and almost all plans taking effect in January were sold by brokers.
"A lot of research has been done regarding legal plans in the last couple of years, which has helped enable brokers to give clients more objective data about legal plans to their clients," Bowers says.
Legal plans also have more "curb appeal" for both employers and employees, she says. According to Hyatt's research, 80 percent of employers who offer a legal plan do so because it delivers unlimited access to attorneys, and "their employees have legal and financial issues right now."
Dennis Healy, vice president of sales for ARAG Legal Solutions in Des Moines, Iowa, predicts the private exchanges will eventually add legal benefits to their offerings.
"Hopefully it will be a one-stop shop, not only for major medical and gap plan, but also legal, auto, home, disability, life and pet insurance," says Healy, who is based in Boston.
"There has been such an enormous focus on wellness, including financial wellness, and a big part of that is dealing with a legal event," he says. "Dealing with a legal event can be a very distressful thing for employees, and which can distract them from their jobs, cause them to miss work or create presenteeism. Legal plans help employees more efficiently deal with their problems, which can make them more productive in the workplace."
Donald Rowe, vice president of employee benefits at Legal Club of America in Sunrise, Fla., agrees that employer offerings of legal plans—and employee participation rates — will continue to rise next year.
"Workplace productivity is always a concern for employers, and the more sophisticated and complicated society becomes, the more that continues to be true," Rowe says. "In the old days, we left the office at 5 and there was no email to check when we went home. But now there is less space between work and non-work — it's more blended together. The continued pressures of a more sophisticated society means that more people need access to benefits like legal, ID theft, tax advice, financial education, etc."
See also: