When job hunting, whether you're beginning a career or moving on to the next employer, it stands to reason that you'll be looking for the highest salary you can get.
After all, the farther it goes, the more of your expenses you'll be able to cover, and the more you'll be able to save — or invest.
Related: 7 cities that wealthy millennials call home
But, of course, it goes beyond just salary — although that's the major factor. If you're calling a city like New York home, that paycheck won't go anywhere near as far as it would if you lived in a place with a lower cost of living.
And then there's the question of the job itself: How easy will it be to find one, and what sort of opportunities are available in the city you're living in (or moving to)? There are plenty of places online to seek out information about salaries and about cities, but how to figure out the most advantageous combination of each?
Related: The 20 richest cities in America
Jobseekers might like to know that CareerCast.com has done the research, cross-referencing the salaries of the 200 careers it tracks in its Jobs Rated report, using data on metropolitan areas that comes from the U.S. Bureau of Labor Statistics. Then it looked at average cost of living in cities that, according to Payscale.com's cost of living calculator, paid fairly well in a range of sectors — including data from the Council for Community and Economic Research.
While checking out these cities still won't necessarily get you the highest salary in, say, software engineering, since you'd have to head to Silicon Valley for that, what you will find are cities where you'll get the most bang for your salary buck: a viable job market with good salaries and lower-than-average cost of living, where your check will go farther than the corner Starbucks.
Related: 10 of the best cities to retire in the U.S.
Here are the 10 cities that CareerCast says provide the best return on salary: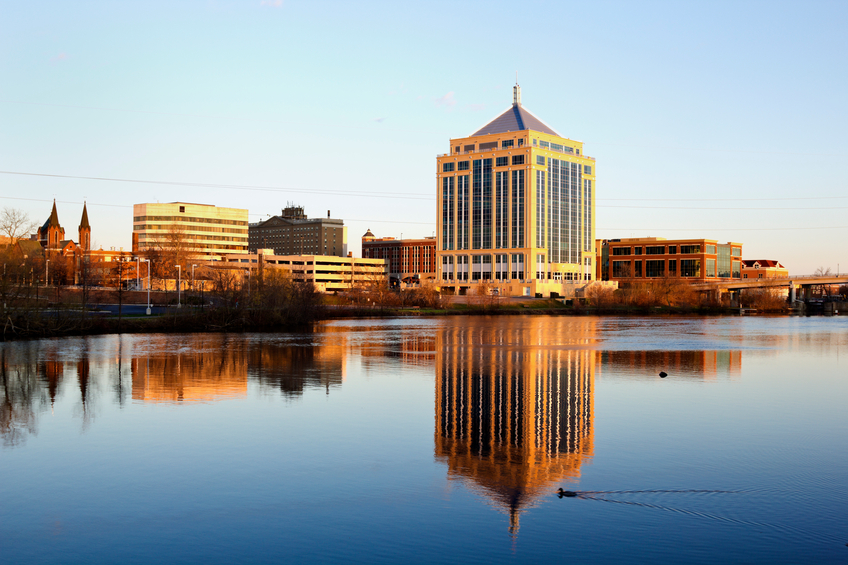 Situated in north central Wisconsin, Wausau is divided by the Wisconsin River and is known for its woods, lakes, and hills. (Photo: iStock)
10. Wausau, Wisconsin
Wausau is a powerhouse for those interested in the medical field, and offers some of the highest salaries for surgeons and dentists. While its median household income is right at the national average, at $53,300, its cost of living is not, running a hefty 9 percent below the country's average.
In addition, it has a low unemployment rate of 3.4 percent.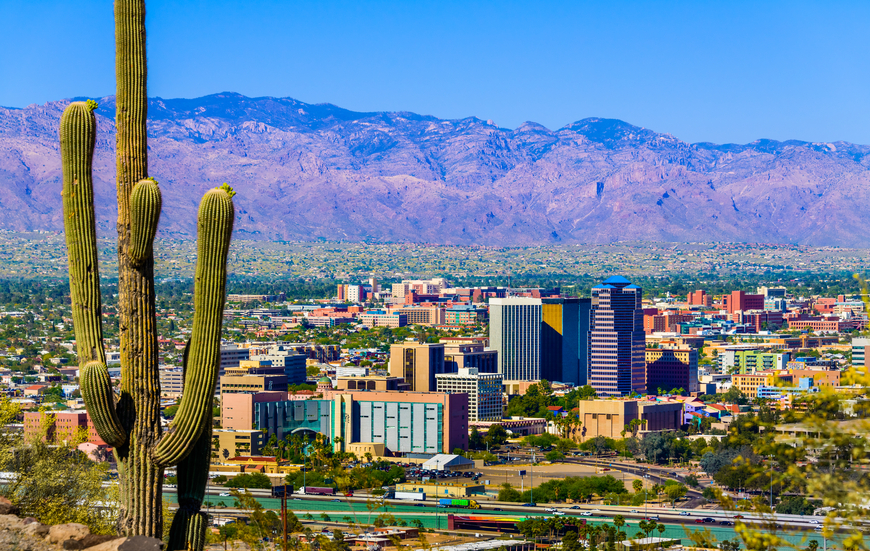 The University of Arizona is in the heart of downtown Tucson, but not far from the mountainous ridges that surround the city. (Photo: iStock)
9. Tucson, Arizona
The median household income doesn't sound all that high at $45,856, but Tucson has a cost of living 2 percent below the national average — and the health care field does extremely well here too, in particular the professions of psychiatrist and surgeon. Much of that is thanks to the University of Arizona Medical Center, which occupies a major position in Tucson's growing health care sector.
In addition to an unemployment rate of 5 percent, the city does offer a diverse job market outside health care — and it's growing fast, again thanks in part to the University of Arizona.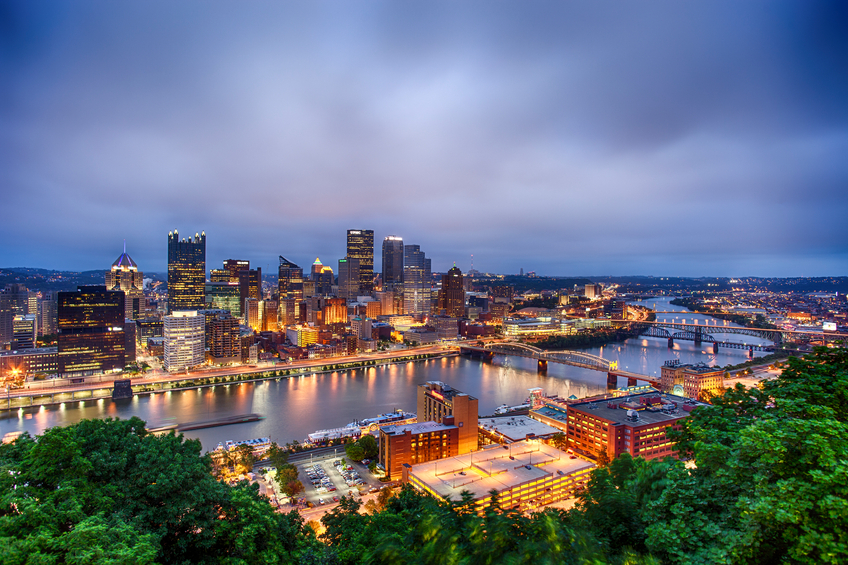 As the second largest city in Pennsylvania, Pittsburgh offers big city amenities without big city costs. (Photo: iStock)
8. Pittsburgh
Pittsburgh's median household income is $52,293, with a cost of living that's 3 percent below the national average. And that's despite the fact that many surrounding cities are actually higher than the national average, such as Allentown (+6 percent), Philadelphia (+20 percent), Baltimore (+9 percent) and Bethesda (+26 percent).
The unemployment rate is 5.7 percent, which is higher than many others among the top 10, but it's not only an important presence in the insurance industry, it boasts a "thriving university landscape."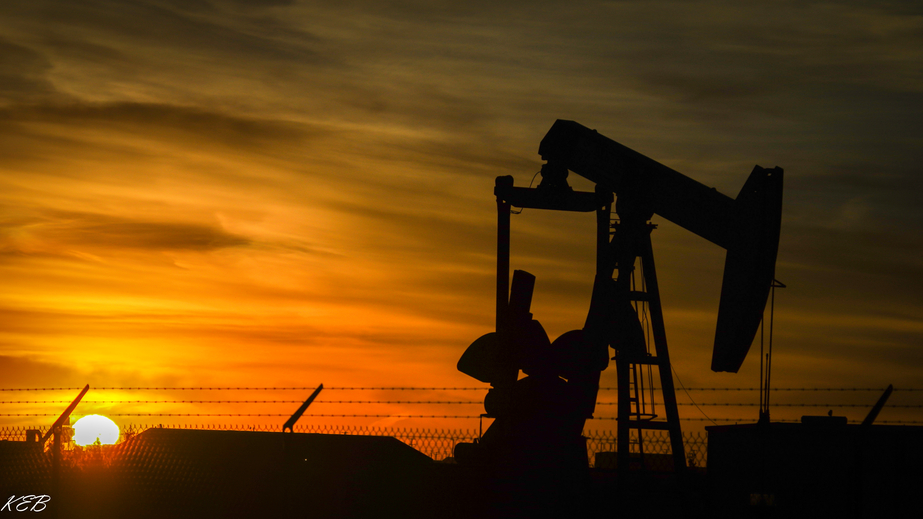 As a whole, the state of Texas is known for its oil and gas economy, which can make for good salaries in cheap-living cities. (Photo: iStock)
7. Midland, Texas
This is just the first of four Texas cities to make the list. In Midland, the median household income is a substantial $77,574, the cost of living runs 3 percent below the national average and the unemployment rate is 4.3 percent — with a job growth rate of 8 percent in recent years.
Job opportunities to be found here include plenty in the energy sector, which is fueling those high salaries. Both petroleum engineers and geologists are well-paid positions here.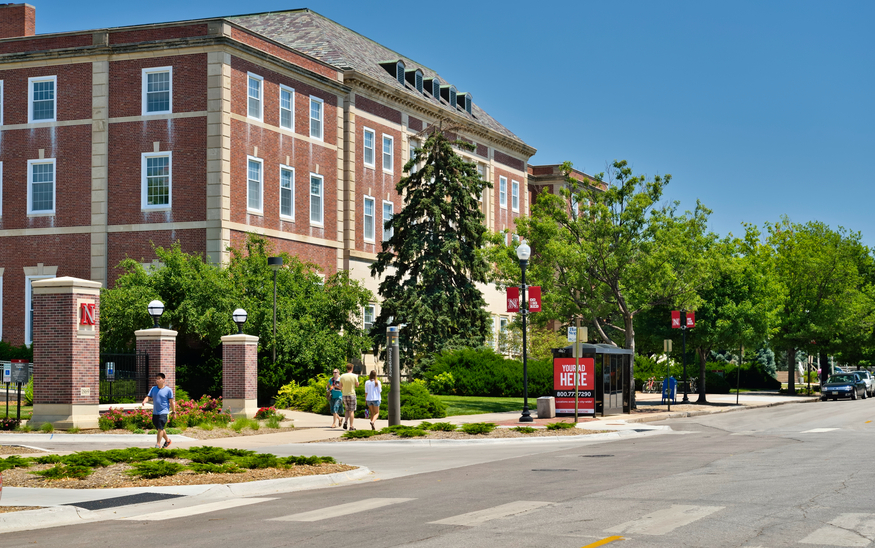 The University of Nebraska-Lincoln is the state's oldest university and a major driver of jobs in the city. (Photo: iStock)
6. Lincoln, Nebraska
Wow — Lincoln's cost of living is a full 10 percent below the national average. That will help stretch the median household income of $52,046 quite a bit farther than that money would go elsewhere.
Lincoln also offers a paltry 2.5 percent unemployment rate, as well as a boost from its proximity to Omaha and the latter's position in the financial industry — and also benefits from the agriculture industry and the University of Nebraska-Lincoln.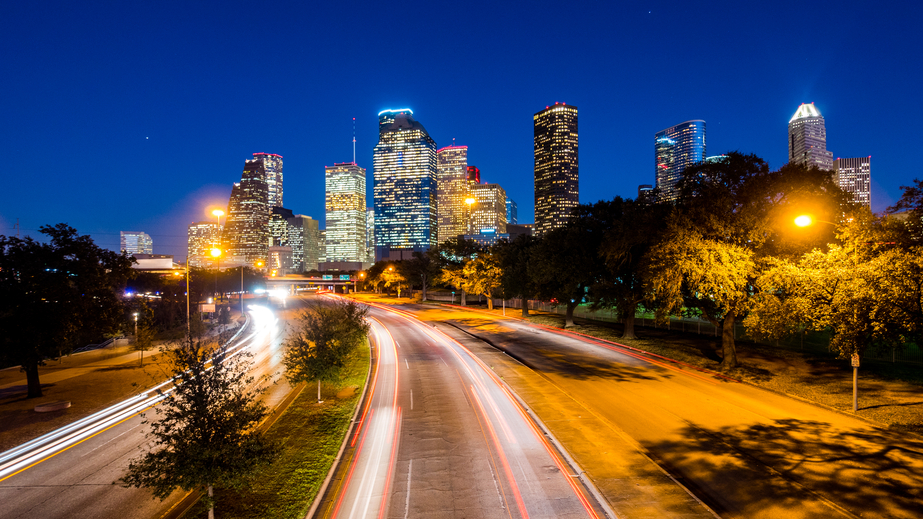 Bigger in population than Midland, Houston boasts a big-city feel, and the salary to accompany it. (Photo: iStock)
5. Houston
While it pays on a scale more in line with major high-priced areas like New York and San Francisco, says CareerCast, and boasts an equally diverse job market, this Texas city's cost of living is a full percentage point below the national average — something neither New York nor San Francisco can touch.
In addition, its median household income is $60,072 and its unemployment rate is 4.8 percent.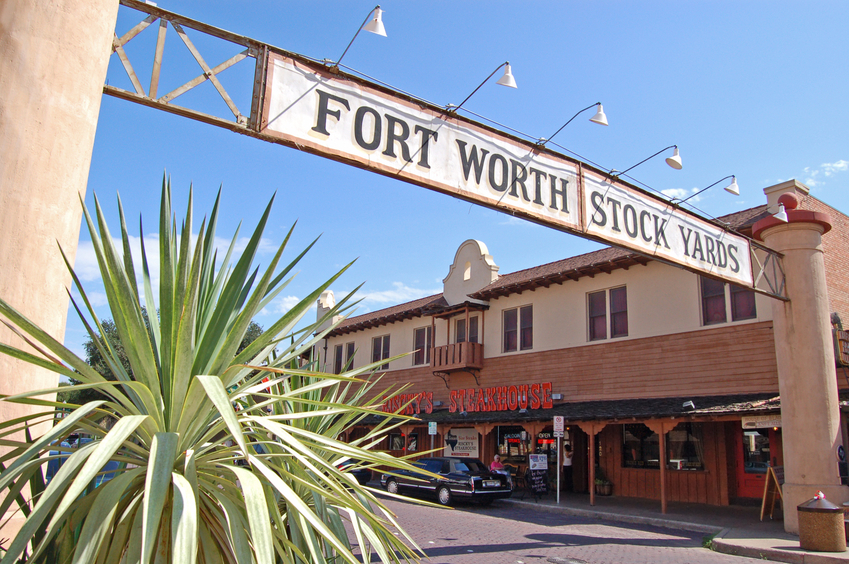 The Fort Worth Stockyards is a historical district in the city and was designated on the National Register of Historic Places in 1976. (Photo: iStock)
4. Fort Worth-Arlington, Texas
Still in Texas, we now head to the Fort Worth-Arlington metro area (the Metroplex), which also includes Dallas. The economy here is "booming," according to CareerCast. While it still relies heavily on the oil industry that built its economy, there are other opportunities to be had as well — including a range of different fields offering high salaries, such as actuary, veterinarian, and psychiatrist.
The city has a median household income of $52,430, a cost of living that's on par with the national average and an unemployment rate of just 3.5 percent — good job hunting territory.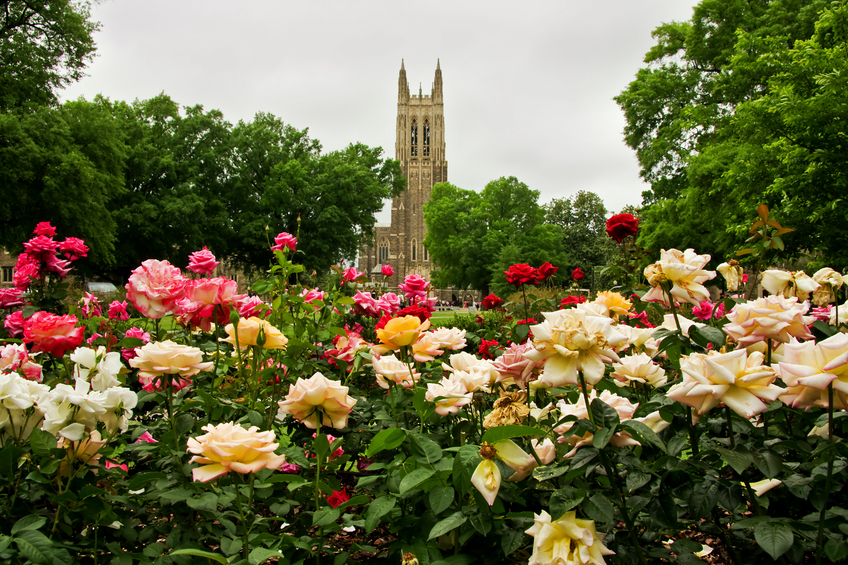 Durham is home to Duke University, and is also rapidly becoming known for employment opportunities in the popular Research Triangle. (Photo: iStock)
3. Durham, North Carolina
Durham is part of the famous Research Triangle, offering a range of professions and a median household income of $51,988. Meanwhile, its cost of living runs a healthy 8 percent below the national average, so that weekly paycheck will go farther.
A growth city with an unemployment rate of 4.2 percent, coupled with a range of high-paying careers that include public relations executive and corporate executive, Durham offers plenty of opportunities to thrive.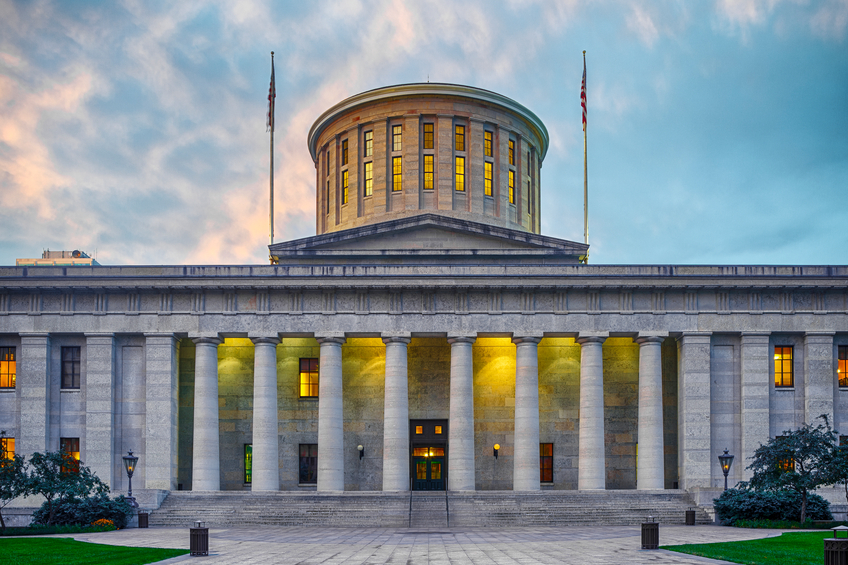 The state's capital and largest city in Ohio is also the 15th largest in the country. (Photo: iStock)
2. Columbus, Ohio
The median household income in Columbus is $56,371, but with a cost of living that's a full 10 percent below the national average, that money will go considerably farther here.
The unemployment rate is a low 3.8 percent, and job offerings in Ohio's capital are among the best paid across a spectrum of professions, from economists to fashion designers.
The rallying cry of this top city — "keep Austin weird" — was adopted to encourage small business development in the area. (Photo: iStock)
1. Austin, Texas
The fourth Texas city to make the list — but at the very top — Austin offers a median household income of $63,603. And while that may not impress you as being all that high, bear in mind that its cost of living is 6 percent lower than the national average and its unemployment rate is just 2.9 percent. So if you need a job, you can probably find one.
Add to that the fact that the city offers a growing tech sector, high-paying jobs in petroleum engineering and logistics and, on the softer side, plenty to offer music enthusiasts as the home of the South by Southwest music festival and you could do a lot worse than the capital of Texas.
Are you following us on Facebook?