National Underwriter's Risk Manager Choice Awards is a national survey conducted by Flaspöhler: Part of NMG Consulting (formerly known as Flaspöhler Research). It recognizes the "top" Property & Casualty carriers named by risk professionals in their ongoing effort to mitigate exposures. The insurers listed represent the first choices of those who must ensure that all their insurance needs are met.
AIG led the pack as risk managers' top pick, selected by 56.6% of those polled as best overall. The insurer also emerged as the leading selection in a variety of P&C lines, including Cyber Liability; Employment Practices Liability; General Liability; Inland Marine; and Medical Malpractice.
Risk managers selected Travelers as their first choice in Commercial Auto, Surety Bonds and Workers' Compensation; Travelers tied with Liberty Mutual in the latter category. FM Global ranked highest in Business Interruption, Property and Boiler & Machinery.
Those interested in purchasing the complete, more than 200-page report can contact Rick Flaspöhler at Rick.Flaspohler@NMG-Group.com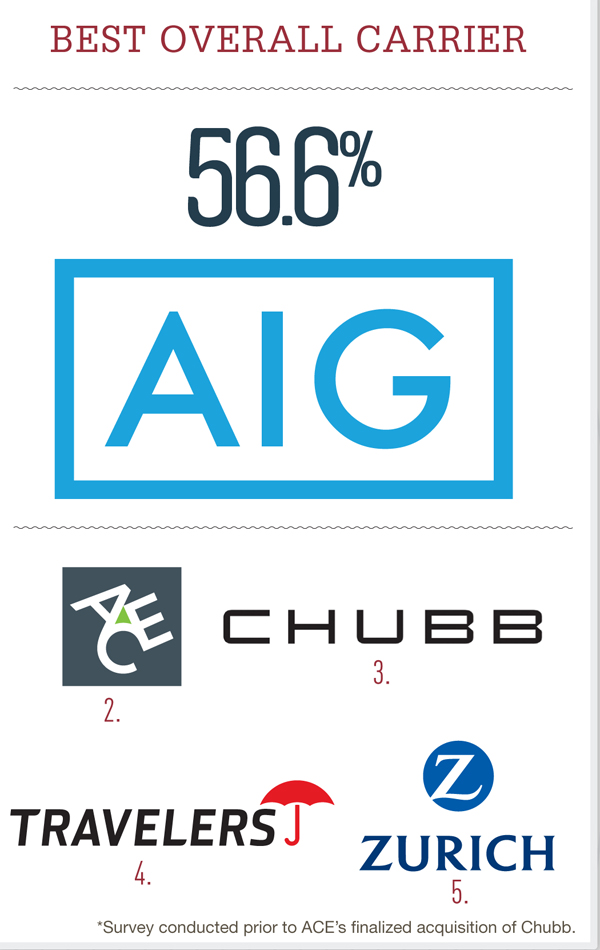 Next page: Learn who risk managers rank as the top 10 carriers by eight key factors vital to their work …
FM Global also received the highest average rating across eight key factors considered by risk managers as most important to their work, including timely service and claims handling. (While other insurers scored highest in those key factors, FM Global emerged with the highest average rating among all those scored.)

Next page: Risk mangers rank their top carriers by 19 lines of business, including Business Interruption, Commercial Auto, Cyber Liability, Workers' Compensation and more …

Next page: The top 10 insurers, ranked by ease of doing business …
Risk managers also were asked to rank insurers on how easy it is to do business with them, on a scale of 1 to 10, with 10 being "very easy to do business with" and 1 meaning "very difficult to do business with."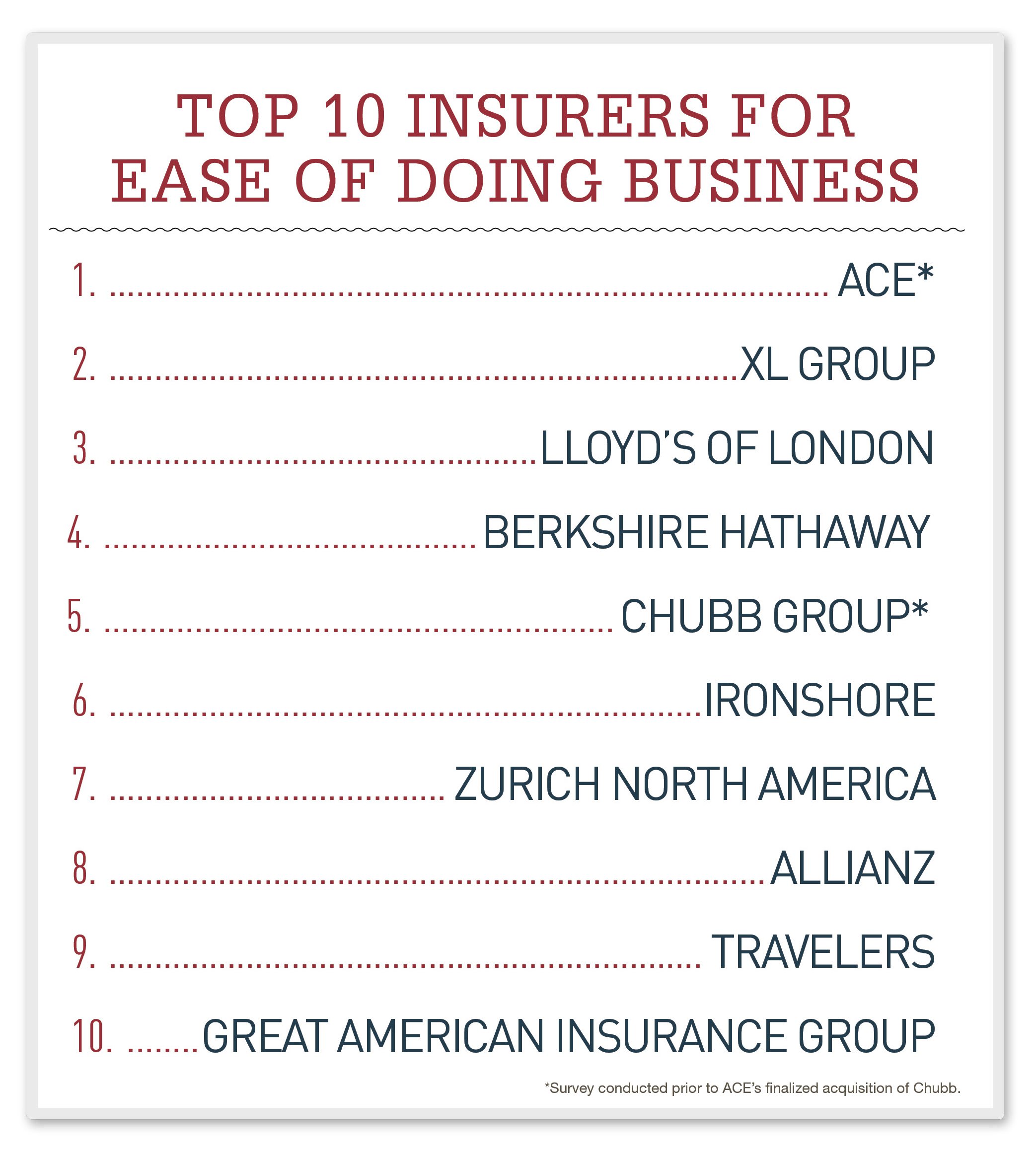 All graphics created by Tim Schafer.