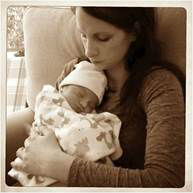 After being out of the office for a few months on maternity leave after the birth of my son Dominick, it was time to put down my diaper bag and pick up my briefcase. With a few weeks left before going back to work, I had to start evaluating my options for child care. As anyone who has done this can assure you, this is not a pleasant or exciting experience—especially for an insurance professional who understands the risks involved.
To help reduce some of the stress of the process, I put on my insurance hat and looked at each option through the eyes of an underwriter. Evaluating the exposures and controls, from fire escapes to slip-and-fall potential, helped my husband and I to make an educated and informed decision. In addition to the basic logistics parents use to make a decision, such as location, security and teacher experience, I thought it would be helpful to share some of the surprising insurance-based evaluations that helped us along the way.
1. Workers' Compensation:
Because your focus is on your own child's safety, it may seem strange to think about workers' compensation or employee safety when checking out a facility. However, staffers will be carrying my infant son, so ensuring that the workers are operating in a safe environment means reduced loss exposure that will directly affect his well being.
Some of the most common employee injuries include slip-and-falls and back strains. When evaluating a day care, make sure the condition of the floor coverings are satisfactory and that the employees are wearing non-slip footwear. Several areas of the center are prone to be wet and slippery, including kitchens, bathrooms and diaper change areas, as well as entryways from the outside pool/sprinkler areas. Proper footwear makes it less likely that my child will be injured as the result of an employee fall.
Daycare workers are also exposed to communicable diseases that are common to young children. A good center will require employees to use disposable gloves with every diaper change and whenever they come in contact with bodily fluids. Employees should also be required to wash their hands with soap and water before preparing or serving food and after using the bathroom or assisting children in the restroom. This protects the employee and helps reduce the potential that children will be further exposed to germs and diseases.
2. Property:
Determining the construction class and protection grade may seem irrelevant to the safety of a daycare center, but taking a look around can tell you a lot about the overall controls and management of the property. If the facility has a kitchen, ask to take a tour. You should feel comfortable with the level of cleanliness and walk away feeling like the director is dedicated to providing a safe environment. Electric stoves are preferable to gas because there are no open flames. Hoods, ducts, filters and fans should be cleaned regularly. Stoves should also be equipped with hood and duct fire suppression systems so a small kitchen fire can be controlled and eliminated before it can spread. Look to see what sort of sprinkler protection is in place, and the location of manual pull fire alarms. Acknowledging that all these devices were in place helped me feel better. I wasn't really concerned with building loss per se, but these controls meant that if there was a fire, the staff would have more time to get the children out to safety.
3. Business Income:
This may be one of the furthest things from your mind when looking at the best place to send little Jack or Emma, but this line of coverage can directly affect you. Asking questions and understanding if the center has evaluated its exposure in the event of a full loss can provide an insight into their planning process. If there's a loss, finding a replacement location could take the facility an extended period of time due to the number of inspections. In addition, their business depends on location, so ask the director about their business plan if they have to temporarily relocate. Approximately how long would take the facility to rebuild? Do they have a contract with another local facility that could take their children in the interim? Knowing that they are prepared and can recover quickly from a loss means that the director understands the importance of their facility and sees the big picture.
For parents, many factors go into the tough decision of choosing a day care facility for their child. Taking a risk management approach provides an additional way to consider the child-care facilities you visit in your search. A good question to ask is: Would you insure it? You should leave your child's care in the hands of a facility that you would feel comfortable with from an insurance perspective.