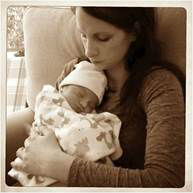 After being out of the office for a few months on maternity leave after the birth of my son Dominick, it was time to put down my diaper bag and pick up my briefcase. With a few weeks left before going back to work, I had to start evaluating my options for child care. As anyone who has done this can assure you, this is not a pleasant or exciting experience—especially for an insurance professional who understands the risks involved.
To help reduce some of the stress of the process, I put on my insurance hat and looked at each option through the eyes of an underwriter. Evaluating the exposures and controls, from fire escapes to slip-and-fall potential, helped my husband and I to make an educated and informed decision. In addition to the basic logistics parents use to make a decision, such as location, security and teacher experience, I thought it would be helpful to share some of the surprising insurance-based evaluations that helped us along the way.
1. Workers' Compensation:
Because your focus is on your own child's safety, it may seem strange to think about workers' compensation or employee safety when checking out a facility. However, staffers will be carrying my infant son, so ensuring that the workers are operating in a safe environment means reduced loss exposure that will directly affect his well being.
Some of the most common employee injuries include slip-and-falls and back strains. When evaluating a day care, make sure the condition of the floor coverings are satisfactory and that the employees are wearing non-slip footwear. Several areas of the center are prone to be wet and slippery, including kitchens, bathrooms and diaper change areas, as well as entryways from the outside pool/sprinkler areas. Proper footwear makes it less likely that my child will be injured as the result of an employee fall.