The Great Debate: Is There A Possible Free Ride in Portfolio Risk Management?
Date: Wednesday, October 15, 2014
Time: 2pm ET | 11am PT
Cost: Free
Sponsored by:
Should a portfolio include high-risk, high-return stocks when lower risk but high return stocks are available? The answer isn't as simple as it may seem.
At first blush the answer would seem to be "no". After all, why add risk that is not necessary to achieve high performance? But not so fast as this can be a short sighted approach.
Modern portfolio theory would actually answer "yes" since the riskier stocks will tend to smooth out the volatility of the portfolio while actually enhancing returns. It all comes down to risk threshold.
Join ThinkAdvisor for this live, interactive webcast and hear from industry experts as they debate high risk vs. low risk theories and explain how to create a portfolio for your client's specific risk threshold.
Register now!
Featured Speakers: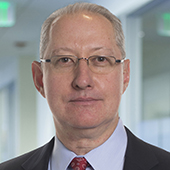 Anthony B. Davidow
VP, Asset Allocation Strategist
Schwab Center for Financial Research

Anthony Davidow is responsible for providing Schwab's point of view on asset allocation and portfolio construction. He is also responsible for providing research and analysis on alternative beta strategies and how investors can incorporate them in their portfolios. Davidow is also a member of the firm's Asset Allocation Council.

Before joining Schwab, Davidow was a managing director, portfolio strategist, and head of the ETF Knowledge Center for Guggenheim Investments. Before joining Guggenheim, Davidow was executive vice president and head of distribution for IndexIQ. Previously, he spent 15 years at Morgan Stanley, where he served as managing director and head of sales and training for the Consulting Services Group. While at Morgan Stanley, he worked with many of the firm's largest clients in developing and implementing asset allocation strategies, incorporating active and passive strategies, and using alternative investments as risk management tools.

Davidow has authored several white papers and strategy pieces, and spoken at industry conferences on a range of topics, including: "The Merits of Core-Satellite Investing," "Asset Allocation and Manager Selection: Adaptive Allocation," "Alpha-Beta Separation," "Alternative Weighting Strategies," "The Role and Use of Alternative Investments," "Currency as an Asset Class," "An Evolutionary Approach to Portfolio Construction," and "Alternative Beta Strategies," among others.

Davidow holds a B.B.A. degree in finance and investments from Bernard M. Baruch College, and has earned the Certified Investment Management Analyst (CIMA®) designation from the Investment Management Consultant's Association (IMCA) and the Wharton School of the University of Pennsylvania.

He sits on the board of directors for IMCA. He holds FINRA Series 7, 24, and 63 registrations.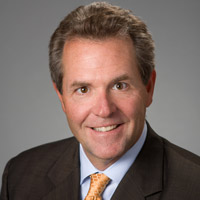 Ben Warwick
Founder and CIO
QES Invest

Ben Warwick founded Quantitative Equity Strategies (QES) in 2002 as a platform for implementing his quantitative investment strategies. The firm advises on assets with traditional long-only equity and fixed income, private equity, managed futures, and alternative investment mandates. QES has developed an industry leading expertise in building investment programs that can replicate alternative returns, but offers daily liquidity and transparency. These products include the Managed Futures Beta Index, which was developed in concert with Aspen Partners; and the Nomura QES Modelled Private Equity Returns Index (PERI), which was developed with Nomura Bank and Preqin, the leading source of information in the private equity industry.

Mr. Warwick is the author or editor of six books on investing, including Searching for Alpha: The Quest for Exceptional Investment Performance (Wiley, 2000). He is regular blogger for ThinkAdvisor and contributor toInvestment Advisor Magazine.

Mr. Warwick was previously a founding shareholder and Chief Investment Officer of Sovereign Wealth Management, Inc., a multi-family wealth management firm, which was purchased by United Capital Financial Advisers. He earned an MBA from the University of North Carolina, a BS in chemical engineering from the University of Florida, and additional undergraduate degrees in physics and chemistry. He enjoys playing tennis, scuba diving, and other activities with his wife of 26 years and their three children.
Moderator:

Jamie J. Green
Group Editorial Director
Investment Advisor Group

Jamie Green is Group Editorial Director of the Investment Advisory Group at Summit Professional Networks, with overall editorial responsibility for ThinkAdvisor.com, launched in October 2010, and Investment Advisor and Research magazines, monthly print magazines which have served advisors of all kinds for more than 30 years.
Register now!
Having issues seeing the form? Click here!
Questions?
Please email webcasts@SummitProNets.com