What You Don't Know About Social Security Benefits..but Should
Originally Broadcast On: Tuesday, April 1, 2014
Time: 2pm ET | 11am PT
Cost: Free
Sponsored by:
Click here to view the archived presentation!
Properly coordinating Social Security benefits and other retirement income planning strategies can mean thousands of extra dollars in Social Security payments for your clients.
With that much to gain — and that much at stake — understanding Social Security policy is imperative to providing great service to your clients.
Join ThinkAdvisor for this live, interactive webcast and dive into Social Security policy to learn:
Best practices for timing your clients' and their spouse's Social Security benefits
Tax advantages of initiating Roth conversions and delaying Social Security benefits
Upcoming potential Social Security policy changes and the impact for GenX and millennial clients
Featured Speakers: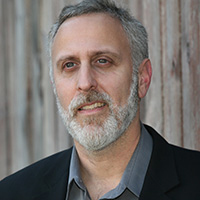 Gil Weinreich
Editor-in-Chief
Research Magazine

Gil Weinreich has been the editor of Research magazine since 1997. During his editorship, the magazine, which reaches some 90,000 investment advisors, has gained broad acceptance within the wirehouse advisor community. Research has also won the prestigious award for Excellence in Financial Journalism conferred by the New York Society of Certified Public Accountants (NYSSCPA) in each of the seven years from 2003 to 2010. Gil himself won the first two of those awards for a pathbreaking column he wrote in 2003-2004 called "The Ethical Advisor."
At Research, Gil has participated as a speaker, panelist or moderator at numerous industry conferences — from the World Series of ETFs to the Retirement Income Industry Association to various broker-dealer conferences; he's lectured on ethics at Credit Lyonnais and keynoted at Dalbar's financial professional conference.
Bob Seawright
Chief Investment and Information Officer
Madison Avenue Securities

Bob Seawright is chief investment and information officer for Madison Avenue Securities in San Diego. His Twitter feed is @RPSeawright and he blogs at "Above the Market." A frequent writer on financial planning and related matters, he was educated at Duke University, where he received his J.D. in 1981. He holds securities and insurance licenses as well as a number of industry designations.

Kevin McGarry
Director of Retirement Income Strategies
Nationwide Financial®

As the Director of Retirement Income Strategies for Nationwide Financial®, Kevin leads a sales team dedicated to educating advisors about the latest retirement income planning trends. He and his team work closely with firms, advisors and clients to implement practical and comprehensive retirement income solutions.
With more than 15 years experience in the financial services industry, Kevin currently holds the following designations:
Certified Investment Management Analyst
Certified Investment Management Consultant
Chartered Retirement Planning Counselor
Prior to joining Nationwide®, Kevin was the Eastern Divisional Sales Manager for AllianceBernstein's Sub-Advisory Services. Prior to AllianceBernstein, he spent seven years with MFS Sub-Advisory Services working with advisors in the Midwest creating retirement income solutions for clients and providing proven business building strategies for financial professionals.
Kevin began his career in 1995, working as a variable annuity wholesaler for Travelers Insurance covering Texas, Oklahoma, Arkansas and Louisiana. He earned his undergraduate degree in Finance from the University of Connecticut.
Select content on this site has been developed by a third party not affiliated with Nationwide and is made available for informational purposes only. This information does not constitute a recommendation nor should be construed as a solicitation to purchase any investment product. Nationwide and Summit Professional Networks are non-affiliated companies. Nationwide, the Nationwide N and Eagle, and Nationwide is on your side are service marks of Nationwide Mutual Insurance Company. ©2014

NFV-0781AO.1