Time to Retire the Idea of Retirement?
Date: Wednesday, July 16, 2014
Time: 2pm ET | 11am PT
Cost: Complimentary

Rising longevity, advances in health care and increasing affluence made current conceptions of retirement possible.
Yet an economy that today provides less opportunity is chipping away at Americans' retirement dreams; and a declining base of taxpayers makes our Social Security system fatally vulnerable.
Moreover, ceasing work has all sorts of ill effects personally and socially—not just financially. And indeed, new research has found that older workers still employed full- or part-time are typically happier and more satisfied with their health than their retired counterparts.
Is it time to retire the idea of retirement?
Featured Speakers: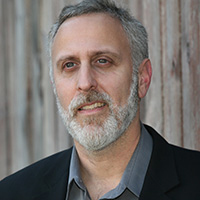 Gil Weinreich
Editor-in-Chief
Research Magazine

Gil Weinreich has been the editor of Research magazine since 1997. During his editorship, the magazine, which reaches some 90,000 investment advisors, has gained broad acceptance within the wirehouse advisor community. Research has also won the prestigious award for Excellence in Financial Journalism conferred by the New York Society of Certified Public Accountants (NYSSCPA) in each of the seven years from 2003 to 2010. Gil himself won the first two of those awards for a pathbreaking column he wrote in 2003–2004 called "The Ethical Advisor."
At Research, Gil has participated as a speaker, panelist or moderator at numerous industry conferences — from the World Series of ETFs to the Retirement Income Industry Association to various broker-dealer conferences — he's lectured on ethics at Credit Lyonnais and keynoted at Dalbar's financial professional conference.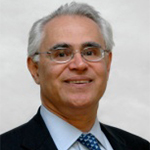 Ron Mastrogiovanni
President and Chief Executive Officer
HealthView Services, Inc.

Ron Mastrogiovanni brings more than 25 years of experience in management consulting, financial services and computer technology industries. Ron's latest venture, HealthView Services, is an emerging industry leader providing a flexible and easily deployable SaaS platform that incorporates complex actuarial and medical expense data into an easy-to-use financial planning tool for advisors and their clients. HealthView is helping financial institutions, advisors, and consumers develop a manageable, understandable "defined contribution" approach to projecting and solving for healthcare costs in retirement.
Prior to starting HealthView Services, Ron co-founded FundQuest, a provider of wealth management solutions for financial institutions, including banks, insurance companies and brokerage firms. Ron's strategic planning, innovative product management and general business experience led FundQuest to become one of the most comprehensive fee-based money management solutions in the industry. Under Ron's leadership, the company accumulated over $12 billion in assets and 80 institutional clients. The company was acquired by BNP Paribas, a global leader in banking and financial services.
Ron is a graduate of Boston State College and he earned his Master of Business Administration degree from Babson College.
Register now!
Having issues seeing the form? Click here!
Questions?
Please email webcasts@SummitProNets.com