The DOL Fiduciary Rule: What Happens Next?
Date: Thursday, March 30, 2017
Time: 2pm ET | 11am PT
Cost: Complimentary
Sponsored By:
The ongoing turmoil surrounding the Department of Labor's fiduciary rule is keeping it top of mind for advisors and other professionals in the industry. With the delays, speculation on whether the rule will actually go into effect, and the unpredictable legal battles - it's easy to become confused and overwhelmed. That is why it's necessary to be prepared for any outcome.
Join this complimentary webcast for expert advice on what steps to take to prepare for whatever comes next. Attendees will walk away from this webcast with:
The latest updates on the status of the DOL Fiduciary Rule
Info on what to watch for (and what can be ignored)
Tips for how to prepare, no matter the outcome
Register Now!
Featured Speakers

The Hon. Bradford P. Campbell
Partner
Drinker Biddle & Reath LLP
Bradford Campbell, partner at Drinker Biddle & Reath LLP, advises financial service providers and plan sponsors on ERISA Title I issues, including fiduciary conduct and prohibited transactions. A nationally-recognized figure in employer-sponsored retirement plans, Brad is the former Assistant Secretary of Labor for Employee Benefits and head of the Employee Benefits Security Administration. As ERISA's former "top cop" and primary federal regulator, he provides his clients with insight and knowledge across a broad range of ERISA-plan related issues. He also serves as an expert witness in ERISA litigation. Brad has been listed as one of the 100 Most Influential Persons in Defined Contribution by 401kWire and has been listed as one of the top 15 ERISA attorneys in the country by a poll of the National Association of Plan Advisors. In addition, he testified before three Congressional Committees regarding the effects of the Department of Labor fiduciary regulation.

Don Trone, GFS
Co-founder & CEO
3ethos
Don Trone has been involved with the fiduciary movement for three decades. He is the founding CEO of 3ethos, which conducts original research on Behavioral Governance and the interrelationships between leadership, stewardship, and governance. In 2015, Don was named by Investment Advisor magazine as the "Father of Fiduciary" and one of the 35 most influential people in the financial services industry. He was the principal founder of fi360 and the AIF and AIFA designations, and founding President of the Foundation for Fiduciary Studies. In 2007 he was selected to head the newly established Institute for Leadership at the U.S. Coast Guard Academy. He has served on the ERISA Advisory Council; testified before the U.S. Senate Finance Committee on fiduciary practices; has trained over 10,000 advisors and plan sponsors; and, has written 10 books on the subjects of fiduciary responsibility, portfolio management, and leadership. He was a Coast Guard search and rescue helicopter pilot for his first career, and is the president of his class at the U.S. Coast Guard Academy.

William E. Kauffman, Jr., CLU, ChFC, LLIF
Vice President, Financial Solutions
Senior Market Sales, Inc.
As Vice President of Financial Solutions, Bill Kauffman, CLU©, ChFC©, LLIF leads sales and marketing for Senior Market Sales' Financial Solutions division, which includes annuities, life and long-term care. Under Bill's direction SMS has added a number of value-added programs to help agents and advisors grow their business, including Total Social Security, Total Client Engagement, Sales Forum and the SMS 360 Process.
Bill started in the insurance industry as an agent for Mutual of Omaha over 30 years ago. He still relies on that field experience in his current role as he and his staff work to help SMS agents grow their business and meet their clients' needs. Prior to joining SMS in 2008, Bill was vice president for TIAA-CREF in Philadelphia.
Bill has earned a number of designations from the American College, including Chartered Life Underwriter, Chartered Financial Consultant and Life Underwriter Training Council Fellow. He is also a LIMRA Leadership Institute Fellow.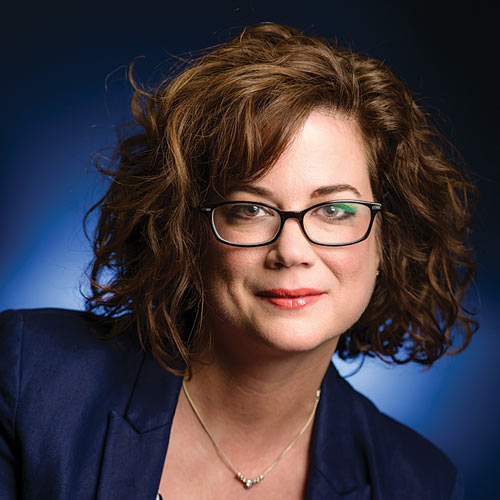 Emily Holbrook
Owner
Red Label Writing
Emily Holbrook is the former Editor in Chief of National Underwriter Life & Health and Retirement Advisor magazine. She has covered the financial, risk management and insurance industries for more than a decade, with her work appearing in Risk Management and the National Law Review. Emily graduated with dual degrees in Finance and English and worked in the financial industry as a fixed income trading administrator and analyst before becoming a full-time writer and editor. Emily owns her own writing, editing and content management company, Red Label Writing. You can reach her at emily@redlabelwriting.com or on LinkedIn.
Register now!
Having issues seeing the form? Click here!
Questions?
Please email webcasts@alm.com