The Best Money Managers: How and Where They're Investing Now
Date: Tuesday, June 10, 2014
Time: 2pm ET | 11am PT
Cost: Free
Sponsored by:

For 10 years, Investment Advisor and Envestnet PMC have named the SMA Managers of the Year in multiple categories. The winners this year will be announced on May 17th. Then on June 10th, two of the winners will be featured as speakers in an exclusive webcast.
These managers are active in one of our award categories: domestic or international equities in every cap size, taxable and tax-free fixed income, and a specialty sector that includes managers who are experts in real estate, convertible bonds and MLPs.
What you'll learn in this webcast:
What constitutes each SMA Manager of the Year's unique 'alpha thesis'
Why their investing process is repeatable and sustainable
Where they see opportunities and challenges in the markets
How their investing strategy fits best into client portfolios
Join us to hear directly from two of these top managers as they share secrets of their past successes and reveal how they're responding to current market conditions.
Register now!
Featured Speakers: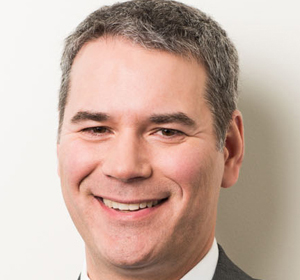 Tim Clift
Chief Investment Strategist
Envestnet | PMC

Mr. Clift serves as Chief Investment Strategist at Envestnet | PMC and is responsible for research and consulting services for the organization. He leads a team of analysts who are responsible for the selection and monitoring of investment managers and a team of consultants who support institutional and advisory clients. Clift serves on PMC's Investment Committee and is instrumental in setting investment policy for the Company.
Prior to joining Envestnet | PMC, Clift was the Chief Investment Officer and Chairman of the Investment Committee at FundQuest. He joined FundQuest in 1994 and maintained overall responsibility for the firm's investment management programs for separately managed accounts, mutual funds, alternative investments, exchange traded funds and annuities. As Chairman of the Investment Committee, he led a team of analysts and portfolio managers that produced the firm's research and recommendations.
Clift possesses over 24 years of industry and investment management experience. He received a Master's in Business Administration in Finance from Boston University and a Bachelor of Arts in Economics from Allegheny College.

Jennifer Dunne
Principal and Portfolio Manager
Cambiar International Stategies

Jennifer Dunne is an International Portfolio Manager at Cambiar Investors and has over 20 years of investment experience. Ms. Dunne is responsible for non-U.S. company coverage in the basic materials, energy, healthcare and industrials sectors. Prior to joining Cambiar in 2005, she was a senior equity analyst at Founders Asset Management LLC. Ms. Dunne received a graduate diploma from the London School of Economics, a Masters in Economics from the University of British Columbia, a BA from the University of Colorado and holds the Chartered Financial Analyst designation.

Libby F. Toudouze
President and portfolio manager
Cushing MLP Alpha Total Return Strategy

Libby F. Toudouze has 28 years of experience in investment management. Before joining Swank Capital, she established and ran a family office where she developed investment policies, created an asset allocation framework, and analyzed investments. Ms. Toudouze worked seven years in private wealth management at JP Morgan, Morgan Stanley and Bank of America. She was an analyst, trader and portfolio manager at the hedge fund Paragon Associates, worked on the institutional trading desk at Merrill Lynch and on the floor of the NYSE. Ms. Toudouze earned her B.B.A. and her M.B.A. from Southern Methodist University.
Moderated by:

James J. Green
Group Editorial Director
Investment Advisory Group

Jamie Green is Group Editorial Director of the Investment Advisory Group at Summit Business Media, with overall editorial responsibility for ThinkAdvisor (formerly AdvisorOne.com, launched in October 2010), and Investment Advisor and Research magazines, monthly print magazines which have served advisors of all kinds for more than 30 years.
Register now!
Having issues seeing the form? Click here!
Questions?
Please email webcasts@summitpronets.com