Successfully Making Social Media Part of Your Marketing Plan
Date: Tuesday, November 19, 2013
Time: 2pm ET | 11am PT
Cost: Free
Sponsored by: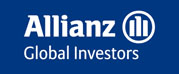 Only 11% of advisors have a comprehensive social media strategy in place, according to a survey conducted by independent research firm Matthew Greenwald & Associates. In stark comparison, at least two-thirds of consumers are using some form of social media. While the theory holds that only a younger population are communicating online, research shows that baby boomers are involved in social media as much as the Gen X and millennial generations.
With a broad consumer reach, social media is an outlet that advisors can leverage to deepen existing relationships, build brand recognition, and target new clients for acquisition. But to make social media work as a business-building tool, it has to fit into your overall marketing plan.
Join Investment Advisor Magazine and ThinkAdvisor.com for this live, interactive webcast, sponsored by Allianz Global Investors, and hear from industry experts on how to get started with a social media plan, how to launch your social media effort, and how to win social credibility and measure its success. Attend this online-only event and learn what social media can do for you and how to succeed in using this valuable relationship marketing tool.
Register now for this invaluable webcast!
Featured Speakers: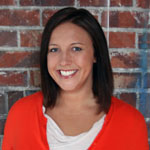 Amy McIlwain
President
Financial Social Media

Author, speaker, and President at Financial Social Media, Amy McIlwain shares her knowledge at events around the world ranging from audiences of 1000 to small executive boardrooms.

Amy has appeared on FOX, CBS, ABC, and NBC as a social media expert and her book, The Social Advisor: Social Media Secrets of the Financial Industry, has been featured as a best-seller in the Amazon business category. With her unique background in both online marketing and financial services, it is no wonder Amy McIlwain is one of the most in-demand speakers in the financial industry. Aware that the rapid shifts between traditional and social marketing can be challenging to navigate and harness, she addresses the most pertinent issues regarding social media, resulting in a clear approach that allows you to cut marketing costs, consistently build your network, and increase your revenue. Furthermore, she provides content-packed action items that help you tackle the complex compliant issues within the financial industry so you can yield immediate results.

Amy launched Financial Social Media in 2010 which specifically addresses the compliance issues surrounding social media and the financial industry. For consulting, social media start-up, social media management or web design services, please visit the Financial Social Media website.

Amy published "The Social Advisor: Social Media Secrets of the Financial Industry" originally in the Fall of 2012. The book reveals cutting-edge social media secrets that are rapidly changing the marketing landscape as we know it. Discover how the industry's elite advisors are leveraging this new form of communication and watching their business soar.

Erin Meijer
Social Media Manager
Allianz Global Investors

As the US Social Media Manager for Allianz Global Investors, Erin is responsible for creating and executing the firm's social media strategy both at the corporate and sales levels. Her expertise is in utilizing social media as an effective business tool and helping other financial professionals do so as well; she is a leader in the social media for financial services space. Erin joined Allianz Global Investors in August 2012. Prior to her joining, she was the Social Media Manager at AllianceBernstein where she created its social media strategy and launched its presence on several social media platforms. Erin holds a B.A. from Boston University and an M.B.A. from the Marist College School of Management.
Register now!
Having issues seeing the form? Click here!
Questions?
Please email webcasts@sbmedia.com