SMA Award Recipients Unveil Winning Strategies
Date: Thursday, June 6, 2013
Time: 2pm ET | 11am PT
Cost: Free
Sponsored by:

Advisors are in the business of managing client expectations. However, for many advisors, managing money to meet those expectations can be outside their business model.
So, who are the best professional money managers, particularly in the separately managed account space? Which managers stick to their professed alpha-delivering knitting and do it year after year, throughout business and market cycles? Which managers can customize their offerings for clients' specific SRI or tax needs?
For the ninth year in a row, Investment Advisor magazine has teamed with the Prima Premium Research group, a provider of investment manager due diligence and research under Envestnet | PMC, Envestnet Asset Management's ("Envestnet") portfolio consulting group to select the best separately managed account managers in multiple categories.
Join Investment Advisor for this live, interactive webcast, sponsored by Envestnet, honoring the firms and strategies outperforming all others in four major categories. The strategies are not only repeatable and sustainable, but are clearly articulated to the advisors with whom they work.
Hear from the award winners on how they position themselves to take the greatest advantages as markets continue to reach new highs and learn about what red flags they see on the horizon.
Register now!
Featured Speakers: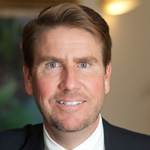 David Rolfe
Winner, SMA Manager of the Year for Large-Cap Focused Growth strategy
St. Louis, Mo.-based Wedgewood Partners

David Rolfe is CFA, Chief Investment Officer at Wedgewood Partners. He graduated from the University of Missouri in 1984 with a B.S.B.A. in Finance/Economics. David has been managing portfolios for over 18 years.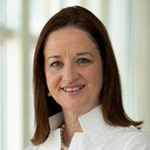 Mary Kane
Winner, SMA Manager of the Year for Enhanced Core Bond strategy
Boston-based GW&K Investment Management

Mary is the Lead Portfolio Manager for GW&K's Taxable Fixed Income Strategies and is a member of the firm's Investment Committee. Prior to joining GW&K in 2005, she was a Managing Director and Portfolio Manager with Fortis Investments and a Vice President and Portfolio Manager with Invesco. She started her investment career as a Fixed Income Trader at Gardner and Preston Moss. Mary graduated cum laude from Wheaton College where she received an AB in Economics. She received her MBA from Boston University and is a CFA charterholder. Mary is a member of the Boston Security Analysts Society and the CFA Institute.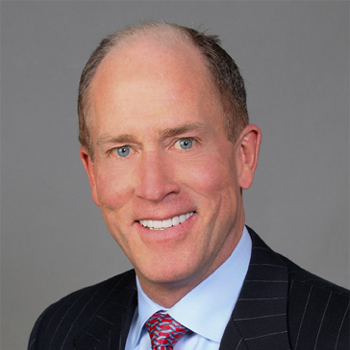 J. Gibson Watson, III, CIMA®
Vice Chairman
Envestnet

Mr. Watson is Vice Chairman, Envestnet with primary responsibility for the firm's Bank and Trust Wealth Management Solutions strategy and for driving growth in Envestnet Retirement Solutions. Mr. Watson also serves on Envestnet's Investment Committee. Previously, Mr. Watson had served as Group President of Envestnet | Prima following the acquisition of Prima Capital in April 2012. In that role, he coordinated the integration of Prima's research, due diligence, advice and technology into Envestnet's Advisor Suite of Solutions. Mr. Watson founded Prima Capital in 1999.

Before joining Prima, Watson served as National Managing Director of the Investment Advisory Services practice for KPMG LLP. Prior to his work there, he was Senior Vice President and Managing Director for Private Client Services at Portfolio Management Consultants (PMC). Previous to those roles, Watson served as Vice President of the Wealth Management division and the Denver Executive Financial Counseling office for Asset Management Group (AMG).

He is active in the industry as a member of the Investment Management Consultants Association (IMCA) Standards of Practice Committee, and he has earned the Association's CIMA designation through The Wharton School. Watson is a regular columnist for AdvisorOne, and is regularly quoted in industry publications, including Investment Advisor, Investment News and On Wall Street magazine. He also served on the Board of Trustees of Dividend Capital's DCA Total Return Fund.

Watson is a graduate of Lafayette College, and earned his MA and MBA degrees from Wake Forest University.
Moderated by:

James J. Green
Group Editorial Director
Investment Advisory Group

Jamie Green is Group Editorial Director of the Investment Advisory Group at Summit Business Media, with overall editorial responsibility for ThinkAdvisor (formerly AdvisorOne.com, launched in October 2010), and Investment Advisor and Research magazines, monthly print magazines which have served advisors of all kinds for more than 30 years.
Register now!
Having issues seeing the form? Click here!
Questions?
Please email webcasts@sbmedia.com