Rethinking Longevity & Retirement
Date: Tuesday, March 21, 2017
Time: 3pm ET | 12pm PT
Cost: Free

Sponsored By:

Americans are living longer and healthier lives, and these added years can create new challenges for retirement income planning. In fact, 3 out of 4 of clients say that some of the most valuable advice they can get from advisor relates to health and long-term care coverage options. Yet only 1 in 5 advisors think they're fully equipped to discuss Medicare and other health care programs. Financial advisors with the right knowledge and tools can provide clients with a tailored income strategy that considers longevity as part of holistic retirement planning.
Nationally recognized longevity and gerontology expert Kelly Ferrin, along with Nationwide Retirement Institute® thought leader Carlo Cordasco, joins this complimentary webcast to offer critical insights you can incorporate into personalized retirement income discussions with your clients.
In this webcast, you'll learn to help clients:
• Prepare for longer retirement
• Estimate potential health care cost impacts
• Mitigate risks from longevity
PLUS – you'll have an opportunity to try our Nationwide Health Care Fact Finder to see how the tool can help assess your clients' healthcare costs & retirement planning needs!
Register Today!
Featured Speakers: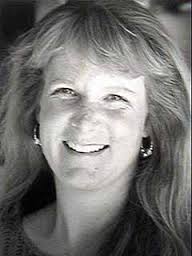 Kelly Ferrin
Gerontologist and Longevity Expert

As a gerontologist and longevity expert, Kelly Ferrin has been studying aging and retirement issues for over 30 years. Her extensive work in the financial services industry over the last decade, presenting the latest research, facts and trends in longevity has provided a new perspective on planning for retirement as a phase of life completely being redefined. It's more than just the money that determines a successful retirement, and Kelly's message provides unique insight and information to ensure an effective action plan.
Her focus on the LifeSpan, HealthSpan, and WealthSpan aspects of Longevity Management is not only creating a shift in thinking to help better communicate, protect, and plan for all aspects of a client's life, but is also Kelly's introduction of Financial Gerontology, to assist the industry effectively address longevity risk, rising healthcare costs, and generational planning.
Kelly was one of the first to receive a degree in this field from the prestigious Andrus School of Gerontology at the University of Southern California (USC), considered the top school in the nation for the study of age-related issues. She is also a certified AARP retirement specialist and author, whose dynamic perspective on aging and retirement has been featured on radio and TV talk shows nationwide from Oprah to Good Morning America and the Today Show. Passionately committed to help change beliefs and behaviors about retirement, longevity, life planning, and healthy aging, Kelly started her own company in 1986, where she serves as a consultant and keynote speaker sought out to motivate audiences with her informative, inspiring, engaging and life changing presentations on how living long and living well is changing how we live, work, age, and retire in America.

Carlo Cordasco, CRPC, CLTC, RICP
Vice President
Nationwide Retirement Institute

Carlo Cordasco, CRPC, CLTC, RICP joined Nationwide in September 2010 with more than 20 years of financial industry experience. As Vice President for the Retirement Institute, Carlo is dedicated to educating advisors, clients, plan sponsors and plan participants about the latest in retirement income planning trends. He brings more than 25 years of experience and education to implement practical and comprehensive retirement income solutions.
Carlo engages with investment professionals throughout the Mid-Atlantic as they seek answers to managing the critical task of retirement income planning. Carlo addresses thousands of financial professionals and their clients each year, from key note speaker at national broker/dealer conferences to seminar speaker at local client education events. Carlo's enthusiastic style, engaging message and proven ability as a business professional assures top-notch engagement.
Prior to Nationwide, Carlo spent more than 16 years as a Regional Vice President at American Funds where he worked with insurance companies to advance the sales of retirement income products. Carlo is a graduate of Charter Oak State College where he majored in Business Administration with a concentration in Finance. In addition to his CRPC, CLTC and RICP designations, Carlo is FINRA series 6, 63 and 26 licensed.
Nationwide and ThinkAdvisor are separate and non-affiliated companies.
Register now!
Having issues seeing the form? Click here!
Questions?
Please email webcasts@alm.com