Recruiting and Cultivating Next Generation Talent to Grow your Firm
Date: Tuesday, September 23, 2014
Time: 2pm ET | 11am PT
Cost: Complimentary
Produced and Sponsored by:

As more advisors near the age of retirement or consider organizational expansion, recruiting and cultivating the next generation of talent has become an imperative. In this webinar, attendees will hear valuable insights from other advisors and Fidelity experts on key topics such as:
The attributes that younger talent seek in an employer and career
The ways that other advisors have found and cultivated younger employees
Key findings from Fidelity research on advisor recruitment and cultivation
Register now!
Featured Speakers:

Jylanne Dunne
SVP, Practice Management and Consulting
Fidelity Institutional Wealth Services

Jylanne Dunne is senior vice president of Practice Management and Consulting for Fidelity Institutional Wealth Services, a Fidelity Investments company. In this role, she is responsible for oversight and development of all comprehensive practice management programs and consulting to help advisors accelerate growth, streamline operations and manage risk.
Ms. Dunne joined Fidelity Investments as a senior vice president responsible for national sales of custody and trading to existing advisors and new entrants to the asset management channel. With over 25 years of financial services experience, Ms. Dunne previously was an executive vice president of Global Sales for BISYS Fund Services and also held senior management positions in relationship management and sales at First Data (currently BONY Global Fund Services). She has also held positions at The Boston Company, Putnam Investments and Xtra Corporation. Ms. Dunne received a Bachelor of Arts degree from Boston College.

Jon P. Yankee, MBA, CFP®
Partner and Co-Founder
FJY Financial

Jon P. Yankee, MBA, CFP®, founded FJY Financial in January of 2006 with Marjorie Fox and Dan Joss. In addition to his duties as a Partner, Senior Financial Advisor, and Chief Financial Officer of the firm, Jon leads the development and implementation of the firm's human capital strategy and its well-known summer associate (internship) program. In the spring of 2013, the National Capital Area chapter of the Financial Planning Association (FPA) named Jon their "Planner of the Year".
Prior to founding FJY, Jon was a Lead Advisor at Rembert, Pendleton, & Fox (RPF), where he earned his Certified Financial Planner™ certification following coursework at the College for Financial Planning in Denver, CO. Mr. Yankee specializes in portfolio design and implementation, retirement planning, education planning, and cash management for professionals, retirees, young families, and non-profit/charitable organizations.
Jon lives in Ashburn, VA, with his wife, daughter, son, and their two Labrador Retrievers. He enjoys spending his free time with his family, in addition to playing and coaching soccer. He holds a National Youth Coaching License from the U.S. Soccer Federation and will soon be pursuing his National "D" License.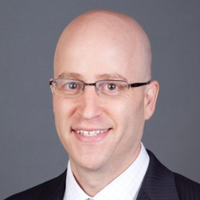 Brian Leitner, CFP®, ChFC
SVP, Practice Management
Mariner Wealth Advisors, LLC
Brian Leitner is the senior vice president of practice management at Mariner Wealth Advisors and oversees the wealth advisor teams and the processes by which they deliver advice. Brian also provides financial planning support to wealth advisors relating to tools and techniques for financial planning strategies.
Prior to joining Mariner in 2010, Brian ran the Preferred Planning platform at UBS, where he managed a group of professionals who created comprehensive financial plans for high-net-worth clients. While in that role, he created and executed training for credentialed financial advisors across the country. Before joining UBS, Brian was a consultant in the Financial Planning and Tax Services department of Ernst & Young LLP. As a fee-based financial planner, Brian specialized in investment and tax strategies for both individual and corporate clients.
Brian has a bachelor's degree in economics from the State University of New York College at Oneonta and a master's in taxation from Fairleigh Dickinson University. He is a Certified Financial PlannerTM professional and a Chartered Financial Consultant. He is registered with the Securities and Exchange Commission and has passed the Series 7, 24, 51 and 66 exams.
Disclosures:
Fidelity Investments is an independent company, unaffiliated with Think Advisor.
References to partnerships are used to describe a cooperative relationship and are not intended to describe a legal partnership or joint venture.
Fidelity Investments and Pyramid Design logo are registered service marks of FMR LLC.
© 2014 FMR LLC. All rights reserved.
695210.2.0
Register now!
Having issues seeing the form? Click here!
Questions?
Please email webcasts@summitpronets.com