Managed Futures: Tactical Holding or Core Diversifier?
Date: Wednesday, September 18, 2013
Time: 1pm ET | 10am PT
Cost: Free
Produced and Sponsored by:

With equities near all-time highs and market participants worried about a rising interest rate environment, investors continue to search for strategies that can help mitigate risk and contribute to overall return. Managed Futures is one strategy that has historically provided uncorrelated return potential, but in a sector where performance dispersion can be high and fees substantial, it is important to understand the various types of managed futures strategies and the role they should play in an overall portfolio allocation.
Join ThinkAdvisor.com and Credit Suisse for this live, interactive webcast. Jordan Drachman, head of Credit Suisse's Alternative Beta Strategies, will tackle key questions including:
Who should invest in managed futures?
What types of returns can be expected?
When do you invest and how long should you maintain exposure?
How do you size an allocation?
Are you overpaying for exposure?
Register Now!
*For Investment Professional Use Only.
The fund's investment objectives, risks, charges and expenses (which should be considered carefully before investing), and more complete information about the fund, are provided in the Prospectus, which should be read carefully before investing. You may obtain copies by calling 800-577-2321 For up-to-date performance, please visit our website at .www.credit-suisse.com/us/funds. CREDIT SUISSE SECURITIES (USA), LLC, DISTRIBUTOR. © 2013 CREDIT SUISSE GROUP AG and/or its affiliates. All rights reserved.
Featured Speakers: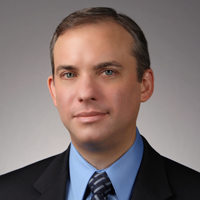 Jordan Drachman
Director
Credit Suisse

Jordan Drachman, Ph.D., Director, is head of Credit Suisse's Alternative Beta Strategies group focusing on the creation of new alternative beta products. Dr. Drachman joined Credit Suisse in 2007 from Banc of America Securities where he developed options strategies and other mathematical models for the Equity Financial Products Group in New York. Prior to this, Dr. Drachman was a Quantitative Researcher for Jemmco Capital where he led a team that produced statistical models and trading strategies. Dr. Drachman has also worked at J.P. Morgan & Co. in the Quantitative Trading Group and the Corporate Risk Management Group where he developed trading models and risk management techniques. Dr. Drachman received a B.S. in Mathematics from the Massachusetts Institute of Technology and a Ph.D. in Mathematics from Stanford University.
Register now!
Having issues seeing the form? Click here!
Questions?
Please email webcasts@sbmedia.com