Is Long Term Care Planning the Next Big Opportunity for Advisors?
Date: April 8, 2015
Time: 4pm ET | 1pm PT
Cost: FREE
Sponsored by:

Seventy percent of consumers over the age of 65 will need long term care (LTC) at some point in their lifetime, according to the Centers for Medicare & Medicaid Services. Given increased life expectancies and the rising cost of healthcare, long term care planning is an important fiscal issue that affects not only the nearly 80 million baby boomers and their retirement planning but also their families and loved ones.
Although advisors are very optimistic about their LTC sales in the coming year, LTC planning is a complex issue. To assist their clients with the planning process, advisors often have to navigate family dynamics, sort through the proliferation of available product solutions and determine how a LTC plan will support an overall retirement plan. To protect their clients and grow their own practices, however, advisors need to be comfortable with the wide variety of LTC planning solutions available today.
In this 60-minute webinar, National Underwriter Life & Health and Investment Advisor will be announcing the results of their "Long Term Care Study," sponsored by Genworth Financial. Join us as we discuss:
The most common client objections advisors are running into
The chief selling points when selling long term care-related products
Why some advisors are not selling long term care
The five habits of the most successful sellers of LTC and much more.
Featured Speakers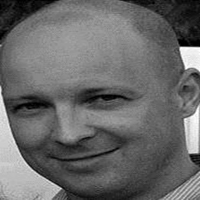 Jamie E. Green
Vice President, Content & Market Strategy
Summit Professional Networks
Jamie E. Green is Vice President of Content & Market Strategy of the Custom Solutions Group at Summit Professional Networks. Prior to his current role, he was the Editor-in-Chief of Insurance Marketing magazine, publisher of the Agent's Sales Journal and Group Editorial Director of Summit's Insurance Group. He can be reached at jegreen@summitpronets.com or on Twitter @InsurancePile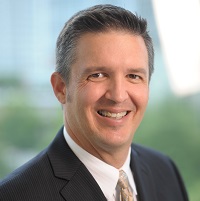 Joel Mier
Vice President of Product & Services Marketing
Genworth Financial
Joel leads the marketing of all of US Life's product and services including Life, annuities, long term care, and more. He has been with Genworth for eight years. A California native, Joel's career was entirely in Silicon Valley prior to Genworth in marketing and strategy positions at companies including Adobe and Netflix.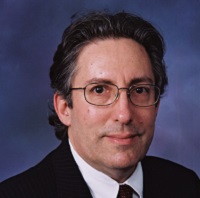 Ross Perloe CFP®, CLU®, CLTC
Financial Advisor
After graduating from the Wharton School at the University of Pennsylvania, Ross moved to the Atlanta area where he worked in executive positions in both the retail and real estate industries for over 17 years. His passion for long term care planning developed just after beginning his new career in insurance sales. He received a call from his mother. It was the call that everyone dreads… Ross' first-hand experience coupled with those of his clients, have allowed him to successfully advise individuals, small business owners, as well as members of large affinity groups explore their individual planning options so that together they can make the right decision.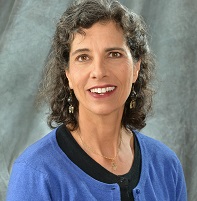 Honey Leveen, LUTCF, CLTC, LTCP
LTC Insurance Specialist
Honey Leveen has specialized in long term care insurance (LTCI) for more than 25 years. She enjoys LTCI outreach and is a sought after speaker for trade associations, as well as civic and professional organizations. Her passion about the need for realistic, responsible LTC planning is obvious. She has earned many sales and achievement awards, has published articles, been quoted in the media, and blogs at www.ltcqueen.com. In addition, Honey is the current chair of The National Assoiciation of Health Underwriters (NAHU) LTC Advisory Committee. Honey lives in Houston with her husband, Jim. She's an active Rotarian who is involved in several civic and volunteer efforts.

David B. Hillelsohn
Brokerage Manager
Haslett Management Group
Long Term Care Insurance specialist passionate about helping people plan for future extended health care needs. His firm has been exclusively dedicated to LTC planning since 1990.
Professional Affiliations include: National Association of Insurance and Financial Advisors, Greater Washington; Board of Directors, Society of Financial Service Professionals, National Capital Chapter; Past Member Board of Directors – NVAIFA; National LTC Network.