How to Build an Efficient and Nimble RIA Practice
Date: Thursday, May 26, 2016
Time: 2pm ET | 11am PT
Cost: Free
Sponsored by:

How many staff members do you need to manage almost $200 Million AUM and over 100 clients? Only two - but complying with stringent regulations in a highly regulated industry can be very labor intensive making it difficult for firms with tight resources.
Reserve your spot now for this complementary webcast to gain an exclusive firsthand look at how Semper Augustus Investments LLC built highly efficient back office operations. You'll get tips for how your company can do the same and learn how to:
Build the perfect strategy to remain compliant without adding additional full-time staff members
Automate quarterly statements creation to fulfill SEC compliance and regulation requirements
Use e-forms to create automated document review and checking system to ensure task completion
Leverage workflow automation to reduce manual work, and become better prepared to deliver quality client services
Register now!
Featured Speakers:
Chad Christensen
CPA, Partner, & Chief Compliance Officer
Semper Augustus Investments Group LLC

Chad Christensen, CPA is a Partner and Chief Compliance Officer of Semper Augustus Investments Group LLC.
Chad develops and documents the internal control environment; oversees compliance; operates the security trading desk and coordinate portfolio management with Chief Investment Officer. Chad earned his Bachelor of Science in Business Administration with an emphasis in Accounting and finance from the University of Colorado.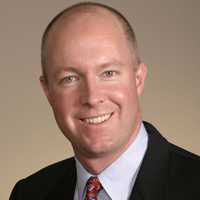 Timothy Welsh, CFP
President and Founder
Nexus Strategy, LLC

Tim is President and Founder of Nexus Strategy, LLC, a consulting firm to the wealth management industry. Nexus Strategy works with investment advisors on growth strategies and partners with financial services and technology firms to distribute products and services through the advisor channel. Tim has worked for Schwab Advisor Services and Merrill Lynch and was a member of the Financial Planning Association's National Board of Directors.
Register now!
Having issues seeing the form? Click here!
Questions?
Please email webcasts@alm.com