How the Best Managers Navigate Volatility, Brexit and Impact Investing
Date: Wednesday, August 10, 2016
Time: 2pm ET | 11am PT
Cost: Free
This presentation is approved for 1 hour CFP CE credit
Sponsored by: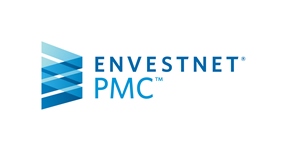 Investing challenges are everywhere you look around the world. Brexit, central bank interest rate policies and the growing desire of investors to see their investments produce social change result in a portfolio-building dilemma for advisors.
But help is on the way from award-winning investment managers who know the world's markets and have delivered superior returns to investors by following repeatable processes year after year.
That's what the SMA Managers of the Year do day in and day out, and they'll be sharing the secrets of their success in meeting those challenges on an August 10 webcast.
Hosted by Investment Advisor Editor in Chief Jamie Green and moderated by Tim Clift, Chief Investment Strategist of Envestnet | PMC, and featuring portfolio managers from Harding Loevner and Boston Common Asset Management, this free webcast will give you the insights and tools to raise your investment IQ. PLUS – you will receive free CFP CE at the same time!
What will you learn from attending?
What the benefits still are of global diversification
Where the opportunities exist around the world for adding alpha while protecting portfolios
How Brexit will affect investing in U.K.—and European—stocks
How you can meet clients' impact investing goals globally while delivering needed returns
How impact investing can provide individual investors with leverage to drive social change
Why should you attend?
The presenting portfolio managers are prestigious SMA Managers of the Year for 2016
The repeatable processes followed by these managers capture bull markets' upside and limit bear market drawdowns
Rather than one-year wonders, these managers consistently outshine their peers using multiple metrics year over year
Advisors not only can gain access to the managers' strategies, but their firms cater to the customer service and tax planning needs of advisors and their clients
Register now!
Featured Speakers:

Richard Schmidt, CFA
Partner
Harding Loevner

Richard 'Rick' Schmidt is a CFA and portfolio manager for global equity, emerging markets and frontier emerging markets, an analyst for consumer staples and a partner at Harding Loevner, which he joined in 2011. Previously, Schmidt was founder and chief investment officer at Oranda Capital Management; chief investment officer for JPMorgan Asset Management; and a portfolio manager and analyst for Jardine Fleming Investment Management and other asset management firms in New York, London and Hong Kong.



Corné Biemans
Securities Research/Portfolio Management
Boston Common Asset Management

Corné is co-portfolio manager of Boston Common's International Equity Fund, BCAIX. Boston Common is an institutional asset manager dedicated to sustainable and responsible investment. Before joining Boston Common, he was a senior Global Equity portfolio manager for BNP Paribas Investment Partners and Fortis Investments. Corné brings over 20 years of international investment experience to the firm. Corné earned a master's degree in Monetary Economics from Tilburg University in the Netherlands. He is a member of the CFA Institute and the Boston Security Analysts Society.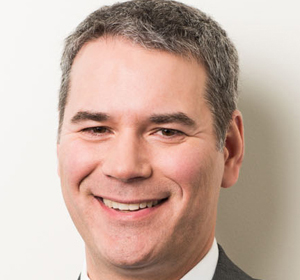 Tim Clift
Chief Investment Strategist
Envestnet | PMC

Mr. Clift serves as Chief Investment Strategist at Envestnet | PMC and is responsible for research and consulting services for the organization. He leads a team of analysts who are responsible for the selection and monitoring of investment managers and a team of consultants who support institutional and advisory clients. Mr. Clift serves on PMC's Investment Committee and is instrumental in setting investment policy for the Company.

Prior to joining Envestnet | PMC, Mr. Clift was the Chief Investment Officer and Chairman of the Investment Committee at FundQuest. He joined FundQuest in 1994 and maintained overall responsibility for the firm's investment management programs for separately managed accounts, mutual funds, alternative investments, exchange-traded funds, and annuities. As Chairman of the Investment Committee, he led a team of analysts and portfolio managers that produced the firm's research and recommendations.

Mr. Clift possesses over 24 years of industry and investment management experience. He received an MBA in Finance from Boston University and a BA in Economics from Allegheny College.


Moderated by:

James J. Green
Group Editorial Director
Investment Advisory Group

Jamie Green is Group Editorial Director of the Investment Advisory Group at Summit Business Media, with overall editorial responsibility for ThinkAdvisor (formerly AdvisorOne.com, launched in October 2010), and Investment Advisor and Research magazines, monthly print magazines which have served advisors of all kinds for more than 30 years.
Register now!
Having issues seeing the form? Click here!
Questions?
Please email webcasts@alm.com