Health Care in Retirement: The Advisor Opportunity
Date: Aired on Wednesday, June 28, 2017
Cost: Free

Sponsored By:
Health care expenses are a critical and complex component that can impact your clients' financial future. In fact, 75% of clients say they want to talk to their advisor about health care costs in retirement.** Yet not all advisors are maximizing that opportunity to jump start the conversation.
Register for this complimentary CE-credit webcast and gain critical insights about staying educated on the relevant aspects of health care as well as the nuances clients need to understand to plan for unexpected costs in retirement.
In this webcast, you'll learn:
• How to stay educated on scenarios that can impact clients' plans
• Ways to discuss available solutions and deepen client confidence
• Comprehensive solutions to help clients better understand health care costs
PLUS – Learn how the Nationwide® Health Care Cost Assessment can create a personalized report for your clients' healthcare costs & retirement planning needs!
**SOURCE: 2016 Harris Poll/Nationwide Health Care Long-Term Care Consumer Study
Register Today!
Featured Speakers: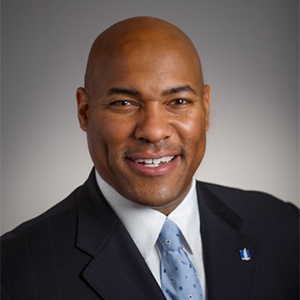 Troy Simmons
Vice President
Nationwide Retirement Institute

Troy Simmons joined Nationwide in June 2011 with more than 20 years of financial industry experience. As a Vice President for the Retirement Institute, Troy is dedicated to educating advisors, clients, plan sponsors and plan participants about the latest in retirement income planning trends. He stimulates the thinking and actions of professionals as they navigate the changing world of retirement.
Troy annually addresses thousands of financial professionals, clients and plan participants, and his sessions are customized to meet the needs of each group. Troy's polished style, engaging message and proven ability as a business professional assures top-notch engagement.
Prior to Nationwide, Troy worked as a Regional Vice President for AIG/American General in their Broker General Agent channel covering the West Region. He also spent over nine years at Allstate Financial, where he was most recently a Senior Vice President and Divisional Manager overseeing twelve wholesalers covering 26 states.
Troy is a graduate of Western Michigan University, where he majored in Business Administration. He also completed the Harvard Graduate School of Business' Summer Venture in Management Program. Troy holds FINRA series 7, 63 and 26 licenses as well as a CLTC designation. He presents on a wide range of topics including Social Security, Medicare, long term care, the Affordable Care Act, the DOL Fiduciary Rule and retirement income planning.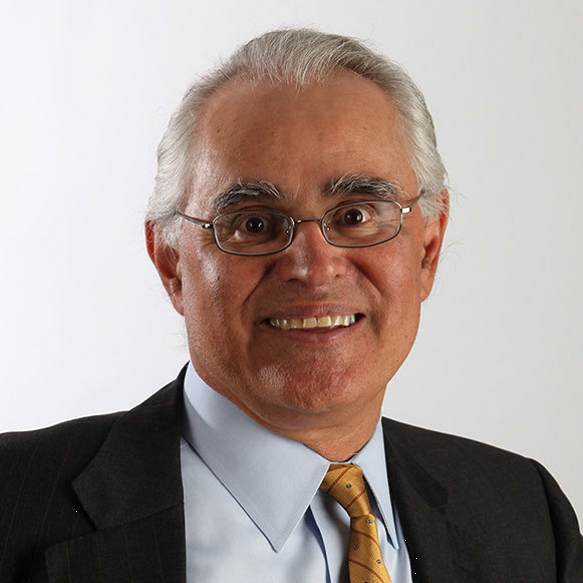 Ron Mastrogiovanni
President and Chief Executive Officer
HealthView Services

Ron Mastrogiovanni is President and Chief Executive Officer of HealthView Services, has more than 25 years of experience in management consulting, financial services and health care software design. He is responsible for developing the HealthView platform, a solution-based planning system that integrates health care cost projections, Medicare means testing, long-term care expenses and Social Security optimization into the retirement planning process.
Ron has emerged as a widely respected thought leader in the area of health care costs projections, and has co-authored white papers on such topics as the Annual Health Care Cost Data Report and the Impact of Medicare Means Testing on Future Retirees.
Ron currently serves as a Massachusetts Health Policy Commissioner and is on the board of directors of the Retirement Income Industry Association.
Prior to HealthView, Ron was the co-founder of FundQuest, one of the first fee-based asset management companies that provided financial institutions - including banks, insurance companies, and brokerage firms – with wealth management solutions.
Ron and HealthView have been featured in several national publications, including The Wall Street Journal, CNBC, and MarketWatch. Ron received a B.S. degree from Boston State College and an M.B.A. from Babson College.
Nationwide and ThinkAdvisor are separate and non-affiliated companies.
Nationwide Investment Services Corporation (NISC), member FINRA, Columbus, OH.
Nationwide, Nationwide N and Eagle and Nationwide is on your side are service marks of Nationwide Mutual Insurance Company. © 2017 Nationwide.
Register now & watch on demand!
Already registered? Click here to watch the webcast.

Having issues seeing the form? Click here!
Questions?
Please email webcasts@alm.com