Harold Evensky's 5 Steps to Retirement Success
Date: Tuesday, August 27, 2013
Time: 2pm ET | 11am PT
Cost: Free
Sponsored by:

Like many, Harold Evensky believes real returns will be relatively low and correlations and volatility high in the near-future.
"As a consequence, I believe practitioners need to seriously reconsider their implementation strategies to manage taxes and transaction costs," says the professor of personal financial planning at Texas Tech University and president of high-profile planning firm Evensky & Katz.
Great—but how, specifically, is it done?
Evensky has no shortage of ideas. The keynote speaker at this year's Think Retirement Income Conference in Boston on Oct. 10 -11 will sound off on the following topics:
Squaring of the Curve – Despite conventional wisdom, as investors get older they don't necessarily spend less.
Sustainable withdrawal - 4% "solution" equals a nonsensical income portfolio.
MPT isn't dead!
Managing volatility and withdrawal in a low return environment
Will the real "risk tolerance" please stand up.
True to form, Evensky says "we'll get through as many as possible." Join Investment Advisor for this live, interactive webcast - don't miss out.
Register now!
Featured Speaker: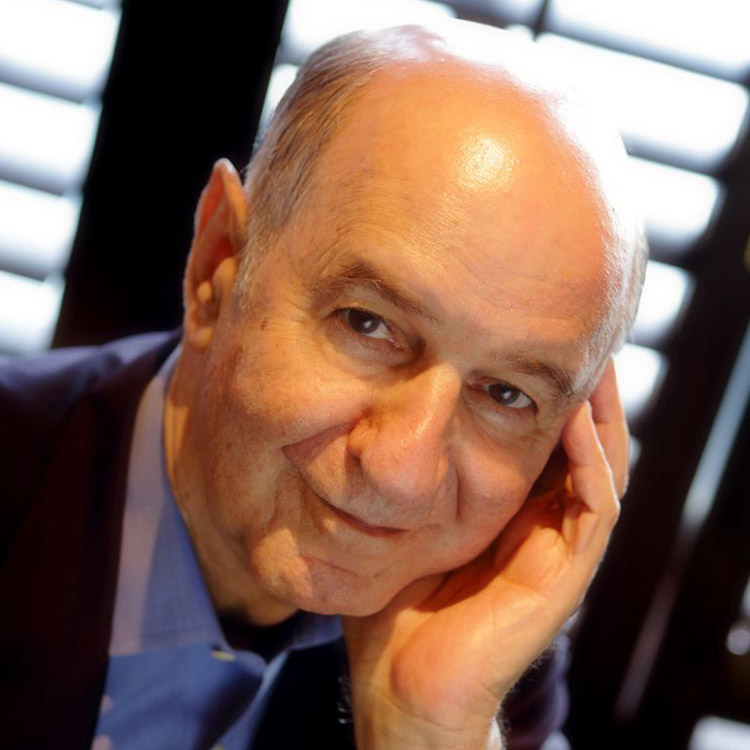 Harold Evensky
President, Evensky & Katz Wealth Management
Adjunct Graduate Professor of Personal Financial Planning, Texas Tech University


Mr. Evensky is the President of Evensky & Katz. Prior to forming his own company, he served as a Vice President of Investments with major investment banking firms. Mr. Evensky received his Bachelor's and Master's Degrees in engineering and business from Cornell University. He has been a featured speaker on investment topics at numerous national and international conventions. Mr. Evensky is also an adjunct Graduate Professor in the Texas Tech University, Personal Financial Planning Department.
He has served as Chair of the TIAA-CREF Institute Advisory Board and is a member of the Financial Planning Association, the Academy of Financial Services, and the CFA Institute and is an associate member of the American Bar Association. He is the past Chair of the International CFP® Council, the CFP® Board of Governors, the Board of Examiners and the Board of Appeals. He has served as the Chair of the Editorial Advisory Board of the Asia Financial Planning Journal, a columnist for Worth.com, the Editorial Advisory Board of the Journal of Financial Planning, and he is currently the Research Columnist for the Journal. He has also served on the National Board of the IAFP and the Charles Schwab Institutional Advisory Board and Council.
In 2002, his paper entitled, "Changing Equity Premium Implications for Wealth Management Portfolio Design and Implementation," was selected as the winner of the Journal of Financial Planning "Call for Papers". In 1999, 2000 & 2001, he was named by Accounting Today as one the professions most influential people. In 1999, he was awarded the Dow Jones Investment Advisor Portfolio Management Award for Lifetime Achievement. In 2001 he was listed by Financial Planning Magazine as one of five "Movers, Shakers and Decision Makers, The Most Influential People in the Financial Planning Profession," and, he was named one of the "25 Power Elite" in the financial services industry by Investment News. In 2006 he received the "Skip Viragh Award" for Industry Excellence; in 2009 he was included in Money Magazine's Six Top Advisors and in 2010 he was included in Investment Advisor Magazine's "Thirty for Thirty" – Investment Advisors most influential in building the profession over the last 30 years. He has been named one of the 15 Transformational Advisors by Investment News in 2013.
He has served as an arbitrator for the American Arbitration Association (AAA) and the National Association of Security Dealers (NASD). He has been a principal in his own broker-dealer firm and held NASD General Securities Principal and Municipal Securities Principal licenses.
Mr. Evensky is an internationally recognized speaker on investment and financial planning issues. In addition, he has written for and is quoted frequently in the national press, and is the co-author of Wealth Management, published in conjunction with the CFA Institute by Wiley & Sons and co-editor of The Investment Think Tank, Theory, Strategy, and Practice for Advisers (Bloomberg) and Retirement Income Redesigned - Master Plans for Distribution (Bloomberg), which received the AXIOM business book of 2007 silver medal in the category retirement planning.
Register now!
Having issues seeing the form? Click here!
Questions?
Please email webcasts@sbmedia.com