Going, Going, Gone—Going Independent and Beyond
Date: Wednesday, October 30, 2013
Time: 9:30am - 5:30pm ET
Cost: Free
Many advisors contemplate going independent, allured by the freedom and autonomy. And many advisors are also concerned about these very benefits: the insecurity of going alone and the challenge of attracting and maintaining a healthy book of business. While many advisors dream of independence, few actually make the jump.
Fortunately, many advisors have successfully crossed over into independence, and at the ThinkAdvisor Virtual Conference, you'll have the opportunity to learn about tips and strategies from a panel of experts about how to make it work.
Topics covered include:
Moving your clients with you
Current compensation packages and business costs
Pros and cons of various independence models, including support-intensive programs, firm-within-a-firm hybrids, and others
Support options provided by many firms, including assistance with administrative details, client retention and prospecting, acquiring other practices, and more
Going independent involves so much more now than simply comparing payouts or signing bonuses. Attend the virtual conference to learn what resources and options are available to make the possibility a reality.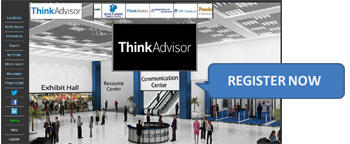 sponsors
Gold Sponsor
Silver Sponsors
Bronze Sponsors