Five Tough Clients and How to Spur Them to Action
Date: Thursday, August 21, 2014
Time: 2 p.m. ET | 11 a.m. PT
Cost: Complimentary

Clients can be reluctant to follow your guidance. Whether they are fixated on the past, paralyzed by uncertainty, or terrified of potential losses, they may risk falling short of their financial goals.
During this interactive webinar, experts Dr. Brian Jacobsen and Dr. Rick Jensen will share case studies of five tough clients and cover approaches to working more effectively with them. Learn the simple steps you can take to help each one act with confidence and achieve better results.
Join us on Thursday, August 21, at 2 p.m. ET to:
•Find out how to identify the five tough client types and what triggers their
investment behaviors
•Learn simple steps you can use to improve each client's decision-making process
•Take away talking points to help you spotlight the opportunity and get your clients
investing
Get a unique perspective on building your practice by helping your clients be more effective investors.
Register Now!
The funds are distributed by Wells Fargo Funds Distributor, LLC, Member FINRA/SIPC, an affiliate of Wells Fargo & Company. 226311 07-14

Featured Speakers: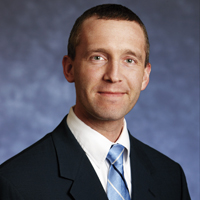 Brian Jacobsen, Ph.D., CFA, CFP®
Chief Portfolio Strategist
Wells Fargo Funds Distributor, LLC

Brian Jacobsen is chief portfolio strategist at Wells Fargo Funds Management, LLC. In addition to his role at Wells Fargo conducting research and giving presentations on the markets and the economy, Dr. Jacobsen is an associate professor at Wisconsin Lutheran College. His research and teaching center on economics, finance, and investing.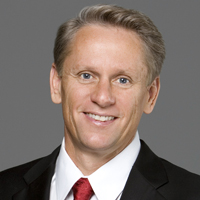 Rick Jensen, Ph.D.
Psychologist, Founder
Nationally Recognized Performance Consultant
Dr. Rick Jensen's Performance Center

Rick Jensen is a psychologist, the founder of Dr. Rick Jensen's Performance Center, and a nationally recognized performance consultant. Dr. Jensen has served as a performance consultant to the PGA of America, the Women's Tennis Association, the PGA of Canada, and the United States Olympic Training Center. In the world of financial services, he trains and coaches top advisors in the areas of business growth and practice management.
Register now!
Having issues seeing the form? Click here!
Questions?
Please email webcasts@summitpronets.com