Financial Advice from the Trenches: Putting Theory Into Practice
Date: Wednesday, May 29, 2013
Time: 2pm ET | 11am PT
Cost: Free
Sponsored by: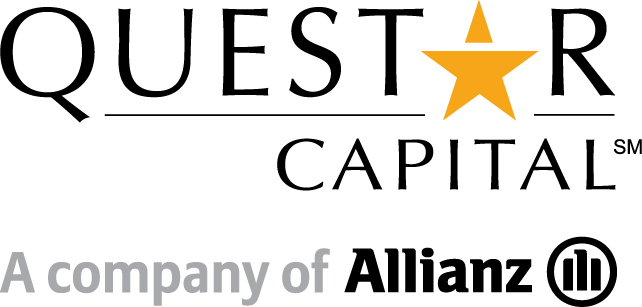 Knowing the theories and implementing them are not one and the same. Getting from head knowledge to practical application can take practice and years of experience, or guidance from those who've been through it themselves.
Join Research Magazine and ThinkAdvisor.com for this live, interactive webcast, sponsored by Questar Capital. Receive practical advice from veteran financial advisors about how to apply the various theories in investing and portfolio balancing, including modern portfolio theory, the life-cycle theory and the prospect theory. You'll learn about:
The merits and risks of the theories
When and how best to apply the theories
Practical advice and real-world applications
And more
Register now for this invaluable webcast!
Featured Speakers:

Gil Weinreich
Editor-in-Chief
Research Magazine

Gil Weinreich has been the editor of Research magazine since 1997. During his editorship, the magazine, which reaches some 90,000 investment advisors, has gained broad acceptance within the wirehouse advisor community. Research has also won the prestigious award for Excellence in Financial Journalism conferred by the New York Society of Certified Public Accountants (NYSSCPA) in each of the seven years from 2003 to 2010. Gil himself won the first two of those awards for a pathbreaking column he wrote in 2003-2004 called "The Ethical Advisor."
At Research, Gil has participated as a speaker, panelist or moderator at numerous industry conferences — from the World Series of ETFs to the Retirement Income Industry Association to various broker-dealer conferences; he's lectured on ethics at Credit Lyonnais and keynoted at Dalbar's financial professional conference.

Paula H. Hogan CFP, CFA
Founder
Paula Hogan, a Fee-only Financial Advisory Firm

Paula H. Hogan CFP, CFA ,is a national thought-leader in financial planning, currently championing the integration of financial planning with economic theory, particularly Life Cycle Saving and Investing. Her firm, known for offering cutting edge planning ideas complemented by Midwestern values, was an early adopter of the fee-only business model, comprehensive planning, passive "index-fund" investment strategies, and asset/liability matching for personal goals. Paula has served on the national boards of both NAPFA and the FPA. She has also been named multiple times to both the Medical Economics list of top advisors for physicians and to the AdvisorOne list of Top Women in Wealth. Her eponymous firm Paula Hogan is based in Milwaukee, Wis. Subscribe to her Wealthinking blog and follow her on Twitter (@PaulaHogan), LinkedIn, Google+ and Facebook.
Robert Cairns
Divisional Vice President
Questar Capital

Robert Cairns is Divisional Vice President at Questar Capital.
Register now!
Having issues seeing the form? Click here!
Questions?
Please email webcasts@sbmedia.com