Efficient Indexing for an Inefficient Market
Date: Thursday, September 20, 2012
Time: 1pm ET | 10am PT
Cost: Free
Sponsored by: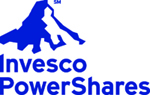 Join Chris Brightman of Research Affiliates® and John Feyerer of Invesco PowerShares for a survey of alternative indexing strategies with a particular emphasis on the construction process and excess return drivers of the Fundamental Index® methodology.
This webinar will provide:
An examination of the methodologies behind the more popular quantitative investment strategies offered to investors as passive indices
A description of what is meant by "Efficient Indexing for an Inefficient Market"
An understanding of how the Fundamental Index methodology adds value
Register now!
Featured Speakers:

Christopher J. Brightman, CFA
Director, Head of Investment Management
Research Affiliates

Chris Brightman is responsible for ensuring the optimal implementation of RA developed strategies. In this role, he supervises portfolio construction and trading, as well as managing the product development process. In addition, Chris contributes to both research and client support activities.
Chris has three decades of investment management experience spanning equities, fixed income, currency, and asset allocation. He has traded securities and derivatives, managed portfolios, supervised quantitative product development, and allocated assets to alternative investment strategies. He has extensive organizational and people management expertise.

John G. Feyerer, CFA
Vice President, Product Strategy & Research
Invesco PowerShares Capital Management LLC

John Feyerer is the Vice President of Invesco PowerShares Product Strategy & Research Team. Invesco PowerShares Capital Management LLC is a registered investment advisor that sponsors the PowerShares family of exchange-traded funds (ETFs). Invesco PowerShares is Leading the Intelligent ETF Revolution®, a new generation of ETFs.
In this role, John oversees Invesco PowerShares' product management and research functions including the development and implementation of strategies and tactics for product positioning, the coordination of product related marketing, and exchange-traded product (ETP) market research. Since joining Invesco PowerShares in April 2005, John led business operations at Invesco PowerShares and served in a regional sales capacity.
Register now!
Having issues seeing the form? Click here!
Questions?
Please email webseminars@sbmedia.com