Cultivating Clients or Monitoring Markets: How to Outsource Portfolio Management
Date: Tuesday, September 30, 2014
Time: 2pm ET | 11am PT
Cost: Free
Sponsored by: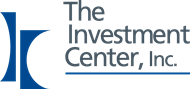 Many advisors find their strength lies in nurturing relationships and creating an overall financial strategy for their clients. However, they are always looking for ways to improve their client relationships and deliver greater value.
Advisors could magnify these strengths and limit aspects of their workflow that involve frustrations for them and their clients by outsourcing the portfolio management function of their business to third-party money managers. Specifically, advisors could benefit through a steady stream of fee-based revenue, more satisfied existing clients and increased time to cultivate new clients.
Join Think Advisor for this live, interactive webcast, sponsored by The Investment Center, Inc. and hear directly from industry experts as they discuss how to help advisors understand:
The pros and cons of portfolio outsourcing;
how to choose the right partner;
and how to smoothly transition fee-structure changes
Register now!
Featured Speakers: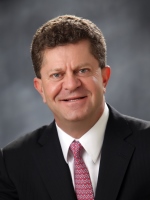 Ralph J. DeVito
President and CEO
The Investment Center, Inc.

As President and CEO of The Investment Center, Inc., Ralph J. DeVito drives the strategic direction of the firm. Ralph's father, Ralph S. DeVito founded the independent broker-dealer in 1986. At that time, Ralph J. DeVito joined the firm and in 1994 was promoted to president and CEO.

Ralph has set the bar on delivering outstanding customer service and support to The Investment Center advisors. He has created a culture that resonates with the executive and management team, employees and advisors. The average executive has been with The Investment Center for over 15 years. He has shaped a working environment that is dedicated to advisors success.

A graduate from Saint Michaels's College, he also holds FINRA Series Licenses 24, 27, 3, 4, 53, 63, 65, 7, 79, 99 and health and life licenses.

Todd Clarke
Chief Executive Officer
CLS Investments, LLC

Todd Clarke joined CLS in December of 1992 as a wholesaler. Before becoming CEO, Todd also held positions as Sales Manager, Executive Vice President of Sales and Marketing, and President. In his current role, Mr. Clarke is responsible for overseeing all aspects of sales and marketing, portfolio management, and business development.

Mr. Clarke received a Bachelor of Science degree in Business Management from Bringham Young University. He currently holds Series 7, Series 63, and Series 66 securities licenses. Outside CLS, Mr. Clarke participates in the TDAMeritrade Advisory Panel and has served as a Millard Public Schools Foundation board member.

John Sullivan
Contributor
ThinkAdvisor

John Sullivan was Editor in Chief of Investment Advisor magazine from 2010 to 2013. Sullivan is the former editor of Boomer Market Advisor and Bank Advisor magazines, and has a background in the insurance and investment industries in addition to his journalism roots.
Moderated by:
Elliot Markowitz
Director of Strategic Content
ThinkAdvisor
Register now!
Having issues seeing the form? Click here!
Questions?
Please email webcasts@SummitProNets.com