Crash Course In Bear Market Survival
Date: Tuesday, October 7, 2014
Time: 2pm ET | 11am PT
Cost: Complimentary

Market crashes are not unknown in the month of October, and with the market currently at record highs, investors are especially nervous.
Investors are more apt to miss opportunities waiting for the stock market to crash while others will sell in panic when it finally does crater. But such portfolio disasters don't need to happen if investors let market history guide them.
Join ThinkAdvisor for this live, interactive webcast, sponsored by Investment Management Consultants Association® (IMCA®), the experts in investment and wealth management education. Hear from industry experts as they discuss:
The facts and the history of bear markets and recoveries from 1926 till the present;
Lessons to help advisors aid investors in sticking with their plan when everyone else is abandoning theirs
What a healthy mix of portfolio opportunity and worry looks like
Accepted for One hour of CFP CE Credit for Live webcast attendees.
Featured Speakers: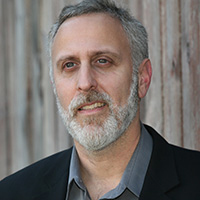 Gil Weinreich
Editor-in-Chief
Research Magazine

Gil Weinreich has been the editor of Research magazine since 1997. During his editorship, the magazine, which reaches some 90,000 investment advisors, has gained broad acceptance within the wirehouse advisor community. Research has also won the prestigious award for Excellence in Financial Journalism conferred by the New York Society of Certified Public Accountants (NYSSCPA) in each of the seven years from 2003 to 2010. Gil himself won the first two of those awards for a pathbreaking column he wrote in 2003–2004 called "The Ethical Advisor."
At Research, Gil has participated as a speaker, panelist or moderator at numerous industry conferences — from the World Series of ETFs to the Retirement Income Industry Association to various broker-dealer conferences — he's lectured on ethics at Credit Lyonnais and keynoted at Dalbar's financial professional conference.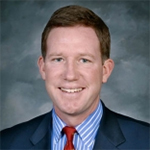 Eric D. Nelson, CFA
Co-Founder and Chief Executive Officer
Servō Wealth Management

After graduating from Hobart College with a degree in Economics and finishing a successful basketball career that places him among the all time leading scorers in school history, Eric's career in finance began during the go-go growth era of the 1990s.
Eric started out working for a full commission brokerage firm and subsequently the investment group of a large regional bank. It was here that Eric learned about the significant conflicts of interest that plague the investment industry. His experience dealing with clients and the damaging effects of the tech bubble and eventual collapse is a major influence on Servō's diversified approach to managing portfolios.
Eric's intense spirit of independence, his passion for helping his clients to achieve and maintain financial independence, and belief in the virtue of "simplifying complexity" is what led him to start Servō Wealth Management. At Servō, Eric is responsible for developing investment policies, managing the firm's clients, and ongoing communication and research efforts.
Eric is a recoginized expert in the areas of retirement planning and "asset class" investing. His newsletters and blog articles are regularly published on Real Clear Markets and profiled on Think Advisor, his commentary has appeared on Advisor Perspectives, Morningstar and Reuters, and he is an ongoing contributor to the Amazon Money & Markets financial website.
Register now!
Having issues seeing the form? Click here!
Questions?
Please email webcasts@SummitProNets.com