On-Demand Webcast
Business Cycle Investing: Finding Opportunities in the Current Phase
Cost: Free

Sponsored By:

The business cycle is one of the most important factors driving investment performance around the globe. Domestically, economic indicators point to the beginning of a phase transition while many economies around the world are behind the U.S. in their respective cycles, creating potential growth opportunities for investors. Understanding how domestic and global business cycles impact investments may help you identify these return opportunities which could better position clients for the long term.
Join this complimentary webcast for an in-depth discussion on investment opportunities in the current phase and the global and domestic business cycles.
You'll learn more about the:
• Current state of domestic and global business cycles and their implications for investors

• Potential risks during the current phase of the cycle and how to mitigate them

• Investment opportunities arising from the current phase and overall financial environment
PLUS – Receive a copy of the Business Cycle Investing white paper to further explore the potential that the global economic cycle holds for investors.
Register Today!
Featured Speakers: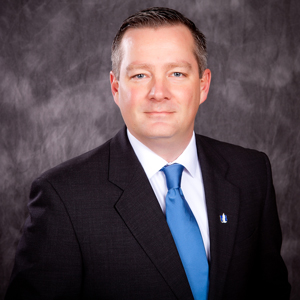 Mark Hackett, CFA, CMT
Chief of Investment Research
Nationwide®

Mark Hackett is the Chief of Investment Research for Nationwide, focusing on investment strategy. Since joining in 2013, Mark has led the capital markets analysis and thought leadership initiative, developing content to educate internal and external constituents on financial markets. With a BBA in Finance and Economics from the University of Richmond as well as Chartered Financial Analyst® and Chartered Market Technician® designations, Mr. Hackett brings 17 years of experience in the asset management industry to this role. Prior to joining Nationwide, he served as Vice President, Research Analyst and Portfolio Manager for Nuveen Investments, working with a team to manage growth-oriented equity portfolios. He began his investment career at the Vanguard Group as a research associate in the Fixed Income Group.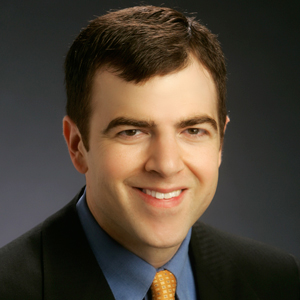 Bryan Jordan, CFA
Deputy Chief Economist
Nationwide®

Bryan Jordan is the Deputy Chief Economist at Nationwide Insurance and a member of the firm's Enterprise Portfolio Management team. He authors Nationwide Market Insights, a quarterly economic chartbook, as well as contributing to a monthly economic commentary. Previously, Bryan served as an economist at Banc One Investment Advisors, where he received the Henry J. Reese Memorial Award in 2001. He has been quoted in several media outlets, including The Wall Street Journal, The New York Times, Investor's Business Daily, Reuters, The Dow Jones Newswire, and The Associated Press. His research has appeared in Barron's and Blue Chip Financial Forecasts. With degrees in Economics and Political Science from Miami University and holding the Chartered Financial Analyst® designation, Bryan currently serves as the Chairman of the Ohio Council on Economic Education and is a member of the CFA Institute, the CFA Society of Columbus, the National Association for Business Economics, the Ohio Governor's Council of Economic Advisors, the Bloomberg monthly economic forecasting panel, and Mensa.

Eric P. Leve, CFA
Executive Vice President / Chief Investment Officer
Bailard

Eric Leve joined Bailard in 1987 and currently serves as the firm's Chief Investment Officer and Co-Portfolio Manager of Bailard's international equity and emerging markets strategies. During his more than 25-year investment career, Eric has led strategies ranging from global sovereign debt and broad non-U.S. equity to dedicated emerging markets. In all cases, his interest has been in appreciating the contribution that country selection makes on investment outcomes. His work focuses on the relationships between geopolitics and the investment markets and involves understanding near-term dynamics in markets as well as longer-term themes such as demographics; access to resources; political, economic and financial structure; and industrial composition. He has served as a contributor to the Wall Street Journal, Bloomberg TV, InvestmentNews, CNBC and Bond Week. Eric received his B.A. in Quantitative Economics from the University of California, Berkeley, in 1986 and his Chartered Financial Analyst® designation in 1997. He is a member of the CFA Institute and the CFA Society of San Francisco.
Nationwide and ThinkAdvisor are separate and non-affiliated companies.
This information is general in nature and is not intended to be tax, legal, accounting or other professional advice. The information provided is based on current laws, which are subject to change at any time, and has not been endorsed by any government agency.
Nationwide Funds distributed by Nationwide Fund Distributors, LLC (NFD), member FINRA, Columbus, OH. Nationwide Investment Services Corporation (NISC), member FINRA, Columbus, OH.
Nationwide, Nationwide N and Eagle and Nationwide is on your side are service marks of Nationwide Mutual Insurance Company. © 2017 Nationwide.
Register now!
Having issues seeing the form? Click here!
Questions?
Please email webcasts@alm.com