Asset Allocation Evolution: An innovation in risk-based investing
Date: Wednesday, June 25, 2014
Time: 2:00 p.m. Eastern | 11:00 a.m. Pacific
Cost: Free
Sponsored by: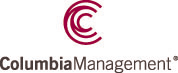 The traditional approach of using a static policy portfolio or benchmark, either based on capital or risk allocation, may not be able to fully capitalize on market opportunities or protect against loss during extreme conditions.
Employing an adaptive policy approach, one that reallocates the portfolio according to prevailing market conditions, provides more consistent risk-adjusted returns, improves portfolio drawdown, and allows investors to capitalize on both strategic and tactical investment opportunities.
Join us
as we discuss the evolution of
asset allocation
, the next wave of innovation in building multi-asset portfolios. This starts with the framework of risk diversification and builds on it through a more flexible, forward-looking and adaptive approach to navigating today's markets. Research shows that returns of major asset classes exhibit significantly different risk/return characteristics in different identifiable market environments.
Topics include:
• Asset allocation strategies that seek to deliver more consistent performance with
greater downside protection
• Why a more adaptive policy approach may allow portfolios to better navigate different
types of market conditions
• Understanding the risk/return characteristics of different asset classes under distinct
market environments
This webcast is for financial advisor use only.
Register now for this complimentary webcast.
Featured speaker: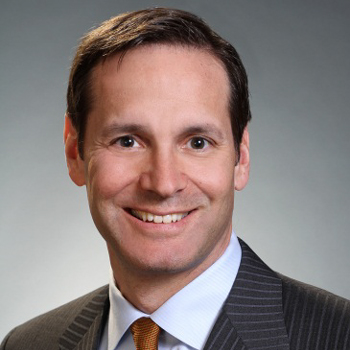 Jeffrey L. Knight, CFA®
Global Head of Investment Solutions and Co-Head of Global Asset Allocation
Columbia Management

Constantly evaluating a world full of investment opportunities and risks is not an easy task. As Global Head of Investment Solutions and Co-Head of Global Asset Allocation for Columbia Management, Jeff Knight and his team set out to accomplish this every day. Supported by the breadth of the Columbia Management fundamental research teams and quantitative capabilities, Mr. Knight oversees investment methodology for determining an effective mix across all asset classes and investment types. With more than 25 years of experience, he is frequently called upon as a spokesperson for his perspectives on global markets, investment strategy and managing risk.
> Chair of the Columbia Management Investment Strategy committee
> Member of the Threadneedle Investments Asset Allocation committee, which creates
the firm's investment outlook for global markets
> Lead portfolio manager for several asset and risk allocation strategies
> Responsible for the firm's quarterly Investment Strategy Outlook — a summary of
economic conditions and the firm's asset allocation positioning
> Drives global asset allocation strategy for one of the nation's largest long-term asset
managers in the United States
A recognized thought leader
> Widely followed by financial advisors, individual and institutional investors, as well as
financial journalists worldwide
> Frequently quoted by prominent media outlets such as Financial Times, Barron's,
CNBC, Pensions & Investments, New York Times, Fortune and InvestmentNews
> Contributes insights for Columbia Management thought leadership publications

Distinguished experience and education
Mr. Knight oversees our broad suite of asset allocation and risk allocation strategies, including risk parity and total return. He leads a team of portfolio managers and serves as the lead manager of our capital allocation and risk allocation portfolios.
Prior to joining the firm, Mr. Knight was head of global asset allocation at Putnam Investments, where he led the management of the firm's multi-asset class portfolios including asset allocation, risk allocation and absolute return strategies. Mr. Knight earned a B.A. from Colgate University and an MBA from the Tuck School of Business at Dartmouth College. In addition, he holds the Chartered Financial Analyst (CFA) designation.
Register now!
Having issues seeing the form? Click here!
Questions?
Please email webcasts@summitpronets.com