2014 Advisor Success: Smart Strategies To Attract New Clients
Date: Thursday, January 16, 2014
Time: 2pm ET | 11am PT
Cost: Complimentary
Sponsored by:
Precise client acquisition strategies are necessary in today's ever-changing technological environment. One advisor recently landed a $70 million account by leveraging his LinkedIn community. Meanwhile another picked up a $35 million account when his home office joined him for a prospect meeting.
Join ThinkAdvisor for the first in a three-part live webcast series and hear from a panel of experts as we discuss smart ways to build a comprehensive marketing strategy that incorporates social media as well as some time proven methods.
How can you reach new clients in the new world of social media and online marketing?
Do you know the right strategies for you and the prospects you are targeting?
Is the social media world the new key to prospecting or are classic methods involving presentations and referrals the way to go?
Register Today!
Featured Speakers:

Gil Weinreich
Editor-in-Chief
Research Magazine

Gil Weinreich has been the editor of Research magazine since 1997. During his editorship, the magazine, which reaches some 90,000 investment advisors, has gained broad acceptance within the wirehouse advisor community. Research has also won the prestigious award for Excellence in Financial Journalism conferred by the New York Society of Certified Public Accountants (NYSSCPA) in each of the seven years from 2003 to 2010. Gil himself won the first two of those awards for a pathbreaking column he wrote in 2003-2004 called "The Ethical Advisor."
At Research, Gil has participated as a speaker, panelist or moderator at numerous industry conferences — from the World Series of ETFs to the Retirement Income Industry Association to various broker-dealer conferences; he's lectured on ethics at Credit Lyonnais and keynoted at Dalbar's financial professional conference.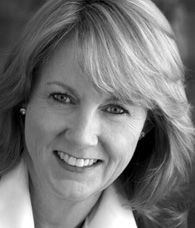 Gail Graham
Chief Marketing Officer
United Capital Financial Advisers, LLC

Gail is responsible for United Capital's strategic marketing, brand development and lead generation to support the firm's rapid growth in advisers and retail clients. United Capital is a company dedicated to improving the lives of its clients by guiding them to make better, more conscious financial decisions. Using engaging, interactive and empowering processes and systems, United Capital is changing the financial services experience for both advisers and investors.
Like everyone else at United Capital, Gail is inspired by this purpose which drives all marketing efforts. In addition to the core communications, advertising and PR functions, her team runs digital and social marketing efforts. Advisers in United Capital offices are able to tap into extensive growth support programs including turnkey marketing resources, coaching, local direct mail and seminar campaigns, and national lead generation programs.
Gail joined United Capital after nearly a decade at Fidelity Investments where she initially led marketing for high net worth investors and retirees. She later joined Institutional Wealth Services (IWS), Fidelity's custody business, as Marketing EVP where she developed the IWS brand, launched major programs for practice management and adviser recruiting, and consulted directly with RIAs on their marketing strategies.
An award-winning marketer with a passion for serving investors, Gail left Fidelity to join United Capital's executive team in 2012. She's a wife, a mom, a horse lover and a huge believer in United Capital's purpose and vision.
Register now!
Having issues seeing the form? Click here!
Questions?
Please email webcasts@SummitProNets.com